Top tips for a sustainable event
Sarah Bright at BMA House, shares facts and tips on sustainability in the events industry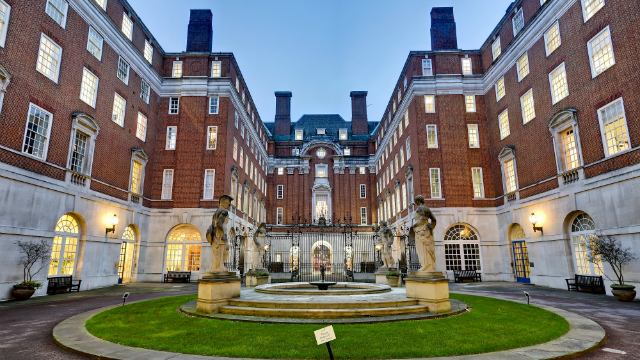 BMA House recently held their own Health & Sustainability Week, a week of events and demonstrations aimed at encouraging and promoting health and sustainability for staff.
Sarah Bright, Head of Events at BMA House, shares some facts and tips on sustainability and steps we can take to make a difference in the events industry.
Reduce, reuse, recycle
Approximately 8 million paper takeaway cups of coffee are handed out each day in the UK, but fewer than one in 400 of these are recycled. The vast majority of these paper cups are actually non-recyclable anyway, as a result of being fused with polyethylene in order to make them waterproof.
Reusable coffee cups are designed for up to 3000 uses, meaning just one person could save that many paper cups from going to landfill. At BMA House, we have introduced our own reusable cups to encourage both staff and delegates to drink their coffee the green way.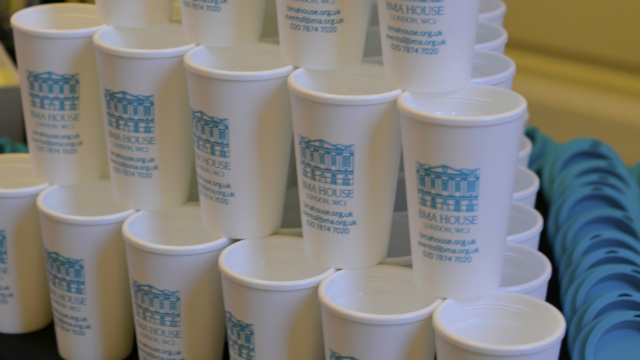 Go digital
In the events industry, some paper usage is simply unavoidable, but there are plenty of ways to reduce paper consumption.
Digital signage is one such example. Not only does it eliminate the waste of putting up new paper signs for each event, it's also easier and quicker to update digital signage and is more cost effective than printing.
Going digital gives you the freedom to be more creative and innovative with your signage and makes for a smarter, more professional look for your event.
Some paper usage is inevitable, so it's important your venue provides plenty of clearly marked recycling bins. At BMA House, on average we recycle 191,400kg of materials per year, saving as many as 438 trees in the process.
Food for thought
Over 7 million tonnes of food is wasted in the UK each year, and of that approximately 4.4 million tonnes was deemed as 'avoidable waste' meaning it was fit for human consumption.
For your event, find caterers who have a realistic understanding of how much food delegates will consume, so as to reduce the amount of food that is left over and ultimately wasted.
You should also look for caterers who use both locally and sustainably sourced food, as well as those who change their menus to reflect the seasonal produce that is readily available. These practices are not only better for the environment but also are more cost effective.
By going the extra mile to make your events sustainable, you have the opportunity to inspire your delegates and gain a stellar reputation for your sustainability efforts, as well as help the environment.
BMA House is a Grade II listed venue located in Bloomsbury offering a range of 29 spaces for up to 320 guests, for everything from evening dinners to summer garden parties. This includes two outdoor areas - the Courtyard and the Garden, all within easy walking distance of both Euston and Kings Cross stations. BMA House is a Silver Rating member of the Green Tourism business scheme. Contact the team at BMA House for your next event through email events@bma.org.uk or call them on 020 7874 7020