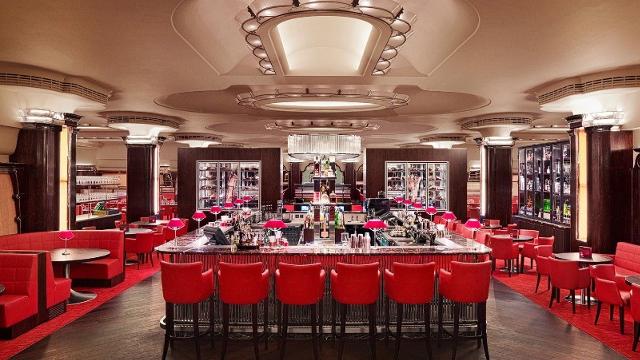 Introduction
Located on Brewer Street and housed in one of London's most iconic art deco buildings, MASH is a unique Danish steakhouse offering exceptionally exclusive corporate and eventing facilities.
Overview
MASH is a renowned 350 cover restaurant; one of the largest in London for inbound events and set in architecturally historic and stunning surroundings. For parties of up to 20 there is a private dining table, and a dinner menu is offered to all groups of 13 and above with 3 different menu choices ranging from £55-£75. A delicately chosen canapé menu can also cater for up to 450 people, including Smoked Salmon with Trout Caviar and Fried Squid with Salsa to name but a few. Pair this with its varied wine list created by their award-winning sommelier, as well as their own 2011 Syrah, 'No Bull' created exclusively; MASH can provide an exceptional environment for all eventing requirements.
Room Layouts
Room
Style
Capacity
Main Restaurant space
Private dining
350
Contact Details
Looking for more information on organising an event at this venue?
Address:

77 Brewer Street
Soho
London
W1F 9ZN
London & Partners
As the official convention bureau for London, we offer free, impartial advice, guidance and support to event planners, associations and convention organisers.
Contact us directly if you are planning your event from outside the UK or working on behalf on an international client. We can help you and your delegates access the best that London has to offer.
Tel: +44 (0)20 7234 5833