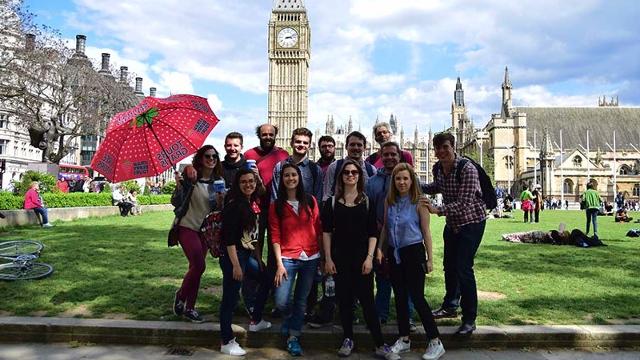 Introduction
Strawberry Tours guarantees a memorable trip through London with our passionate tour guides. Price? You decide! We have eight different tours that are are free to join every day of the week
Overview
At Strawberry Tours we are extremely passionate about what we do. In 2013 we opened shop in London with one very clear idea in our minds: provide the best quality tours in the market at a price that adapts to all pockets.
We strongly believe in quality tourism, quality not being a synonym of luxury, but integrity. We understand tourism as an activity that brings people from different cultures together through understanding. This deeper understanding can only be achieved through history, as only through history can we see where we come from, where we are, and where we are going. We accept the responsibility of unveiling the secrets of a city to its visitors with great enthusiasm.
Choose from a wide range of tours and topics such as Street Art, Jack the Ripper and Harry Potter - https://strawberrytours.com/london/tours/free-harry-potter-tour
Facilities
Booking Facilities

Group bookings accepted
Stag or hen parties accepted


Payment Facilities

Free entry

Contact Details
Looking for more information on organising an event at this venue?
Address:

1 Leicester Square
London
W1D 6AP


Tel:

+44 (0)20 7859 4996

Email:

Web:
London & Partners
As the official convention bureau for London, we offer free, impartial advice, guidance and support to event planners, associations and convention organisers.
Contact us directly if you are planning your event from outside the UK or working on behalf on an international client. We can help you and your delegates access the best that London has to offer.
Tel: +44 (0)20 7234 5833