London in the ICCA rankings
London is already a top congress destination - help us get our city into the International Congress and Convention Association's (ICCA) top four congress destinations.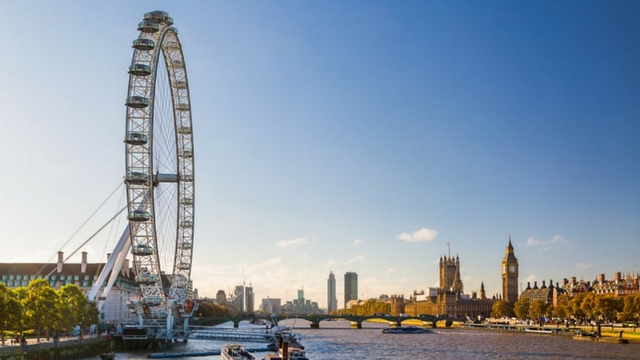 In 2017, London was placed fifth (by number of meetings) in the ICCA rankings, having maintained its position from the previous year and cementing its positon as a major international congress destination.The International Congress and Convention Association (ICCA) ranking is based on the number of rotating international association conventions held in worldwide cities on the criteria below.
In 2008, London was ranked 19th, since then, London & Partners dedicated association team has focused on attracting major conventions and congresses to the city, and improving London's association rating and offering. The goal is to get London in position four next year, but we can only get there by working together to collect relevant data.
Every year, we supply ICCA with information about meetings in London, and we need your help in gathering the information on meetings you have hosted that meet the criteria:
Minimum of 50 participants
International/European
Rotating between at least 3 countries
What is ICCA?
ICCA is the world's leading trade association for suppliers of all kinds of goods and services to the international meetings industry.
ICCA's area of expertise is in the international association meetings market. There are over 900 member companies and organisations in 86 countries worldwide, representing all the leading players in the international meetings field.
How do the ICCA rankings work?
With help from venues and hotels who have hosted meetings from the non-corporate sector, we collect the data and provide it to ICCA who compare and rank the city against other leading congress destinations in the UK and internationally. The non-corporate market consists of international governmental organisations and international non-governmental organisations, associations, institutes and societies, but not social events.
Why are the ICCA rankings important?
The ICCA database is highly valued by international meeting planners and the ICCA ranking poses as a key influencer for decision makers determining their meeting destination.
How can collecting the data help my business?
A high position in the ICCA rankings boosts city reputation and credibility as a meetings destination. This attracts more international meetings to London, increasing your bookings and helping you benefit from the economic value congresses, meetings and events brings to London.
How to submit your information
Download and complete this form to submit information about meetings held in 2017.