IMEX partner preview: Going the extra mile for clients
#LondonIsOpen is open for cutting edge events. As we prepare for IMEX America 2016, here's a snapshot of some of our cutting edge stand partners and what they have to offer. In this blog: venues and event partners that go the extra mile to create a memorable event.
Image: Barbican
Barbican
Barbican is Europe's largest arts and events centre, hosting over 2,500 events every year. The diverse programme at the venue ensures it stays at the very cutting edge of creative, cultural and tech industries within the arts. Home to the London Symphony Orchestra and associate partners to the Royal Shakespeare Company and a host of international partners the venue looks wherever possible to introduce the arts to business events clients to ensure that when a client books the Barbican their guests experience is second to none and they really do perform at their best.
2B UK
2B UK is a London-based DMC that strives to unlock an event's true potential through fresh ideas and connected partnerships. They understand that London is a forward thinking city with an ever changing product base, and work to help clients use the city's array of amazing historic venues and present them in a way which is new and cutting edge.  2B UK pulls on years of experience covering agency, hotel, catering, design and production to ensure whether you are bringing your first or tenth programme to London, it is an unforgettable one.
ExCeL London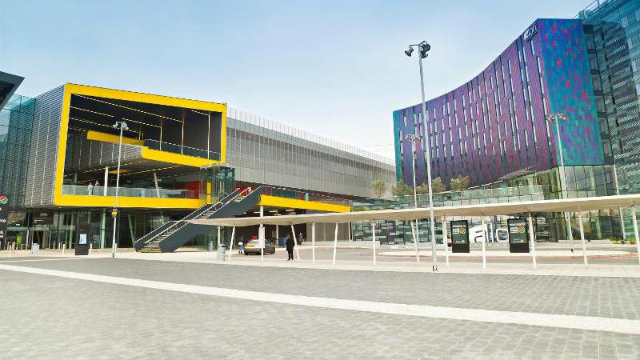 ExCeL is an award-winning, international venue and home to London's International Convention Centre (ICC). When the congress of the European Society of Cardiology (ESC) came to ExCeL in 2015, it broke all previous records making it the most successful event in the Society's history. Over 32,000 delegates came to London from over 140 countries worldwide for 5 packed days of cardiovascular science. In the years building up the event, ExCeL continued to make multi-million pound investments to enhance and improve the delegate experience, including digital infrastructure upgrades, venue refurbishment and a brand new retail and catering experience. 
Be sure to read our other IMEX Partner previews below:
For more information on our IMEX America stand partners, click here. Or, for free advice on hosting an event in London contact the London & partners convention bureau team.