Itinerary Ideas: Royal London
Explore London's finest royal locations, from Kensington Palace to Banqueting House.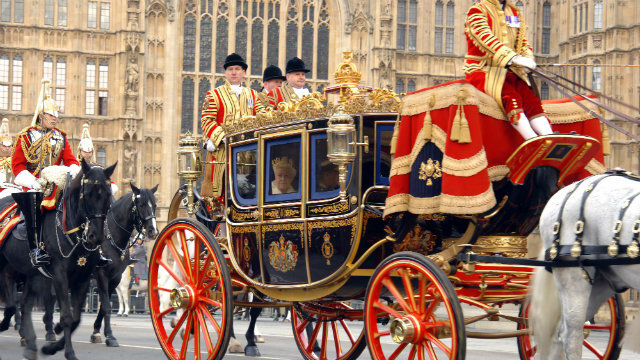 Take a tour of London's royal locations, from Kensington Palace, the London home of the Duke and Duchess of Cambridge, to Banqueting House in Whitehall, home to the famous Ruben's ceiling.
During the summer the lavish State Rooms of the Queen's residence are also open to visitors. From March to October you can take a tour of the Royal Mews, where you'll see the State Coach and horses.
Take a walk though scenic St. James's Park to Westminster Abbey, the historic setting for some of the most famous royal Weddings and coronations.
Head to Hampton Court Palace, home of King Henry VIII and his doomed queen, Anne Boleyn, to explore its famous maze as well as a living Tudor world. Relax in one of the eight Royal Parks across the city, once used as deer parks for royal hunts, to formal private gardens, these green spaces are now open for all to enjoy.
Visit Kew Palace to catch a glimpse inside an intimate royal family retreat. Set in Kew Gardens, you can take in the Royal Kitchens, untouched since Queen Charlotte's death in 1818 and explore the family's cottage used for resting and taking tea during walks in the gardens.
Our expert team can help you and your clients experience the best of what London has to offer, whatever you are looking for. Contact us to find out more.