Interview with James Hulme, Quaglino's head chef
Get inspiration from one of our partners, Quaglino's to provide the best experience to your delegates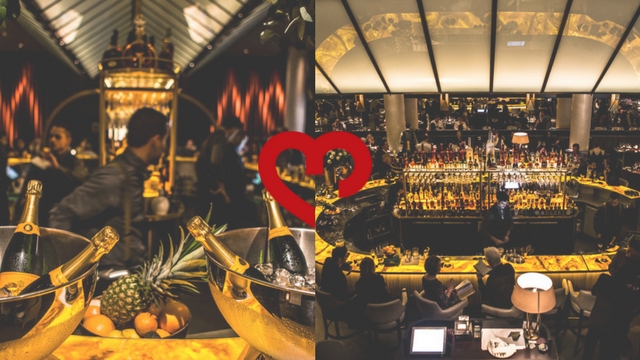 Ideally located in Mayfair, Quaglino's serves exceptional contemporary European food and iconic cocktails, telling the story of the restaurant since its opening in 1929. The restaurant also offers late-night entertainment such as live acoustic sessions.
Head Chef, James Hulme, has leading the kitchen since 2016. He tells us a bit more about what makes Quaglino's so special and how it caters for unique dining experiences. 
Chef Hulme, where do you get your inspiration from?
We try and follow the seasons as much as possible and keep up to date with modern trends whilst still staying true to Quaglino's classical roots. My favourite ingredients/dishes this autumn are: Japanese artichokes, also known as crosnes ; different types of kale ; wild duck, and of course all shellfish is a little bit sweeter in the colder weather.
Is there a story behind Quaglino's signature dishes?
A few of the dishes are a nod to the classics such as the seafood cocktail, gratinated oysters, Dover sole grenobloise and steak au poivre. Quaglino's has been around for such a long time and has history, so it would be a shame not to keep some of those dishes on the menu.
What private dining experiences does Quaglino's offer for event groups?
Quaglino's has two private dining rooms which offer a versatile range of options and can be hired independently or in combination for breakfast, lunch or dinner. Featured by Time Out as one of the best private dining options in London, they come with a dedicated team of staff looking after the guests from arrival to departure.
Prince of Wales Room
Set on the mezzanine level, is the larger Prince of Wales Room. It has a glass wall offering seclusion yet also overlooking the theatre of the main restaurant below, with the best view in the house the grand stage. Ideal for private family gatherings, corporate meetings and presentations.


Giovanni Room
The more secluded Giovanni Room offers the ultimate luxury of total intimacy for you and your guests, whilst still enjoying the fabulous buzz from the restaurant. It is perfect for special occasions, meetings or late-night soirées.
What food & drink option would you recommend for a small private dining group?
I would suggest taking advantage of our wine dinners. Quaglino's offers a bespoke menu matched with wines from certain regions or styles, ideal for wine-lovers or those wanting to expand their wine knowledge. 
How do you approach hosting events at Quaglino's?  
We do a lot of bespoke events, be it involved in wine tasting or catering for a guests' particular taste.