Six of the best spring event venues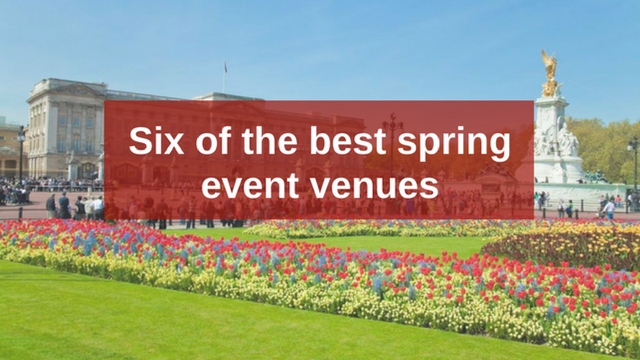 Can you feel spring just around the corner? The days are beginning to get lighter and soon spring will be in full bloom. To create a lasting impression for your delegates and to inspire them with the beautiful colours appearing this time of year, we have put together a list of six excellent venues for a spring time event.
1. Victoria and Albert Museum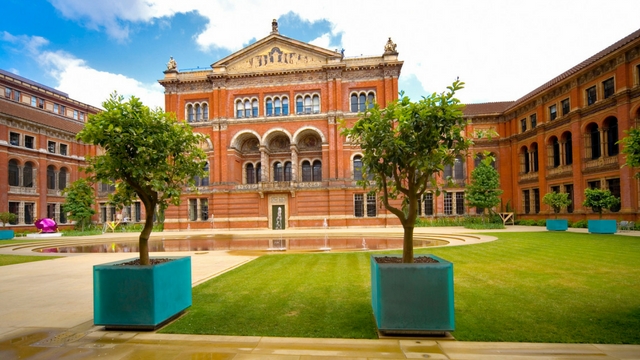 First is the Victoria and Albert Museum (V&A), a unique gem of Victorian architecture offering a historic venue in a central London location. The V&A is a world leading museum of art and design and its garden is particularly stunning in spring. The John Madejski Garden offers an elegant outdoor event space and has the flexibility to transform for any type of event. The garden is available for up to 600 people for a reception and is particularly magical
when lit.
2. Barbican Conservatory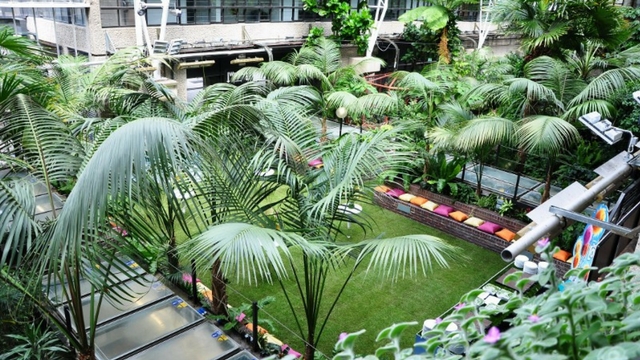 Another great venue for a spring time event is the Barbican Conservatory. Located on the top of the Barbican Centre's fly tower, it is the second biggest conservatory in London. It has over 2,000 species of tropical plants and trees, as well as many tropical fish and exotic animals. It can comfortably hold 150 guests and makes for a wonderful and memorable setting. The magnificent glass structure has even had a visit from the Queen herself at the Barbican's 25th anniversary in 2007.
3. Rainforest Café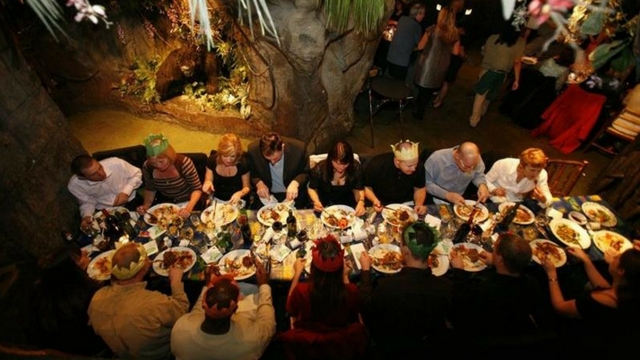 Now for something a bit different – the Rainforest Café. In the heart of the West End you'll be surrounded by the sights and sounds of the jungle at this uniquely themed venue. The venue is brought to life by animatronic elephants, gorillas, butterflies and more, as well as tropical fish and an indoor waterfall to add to the exciting atmosphere. Whether you're after a space for a corporate event or a restaurant to entertain guests, the Rainforest Café amply accommodates for all types of occasions for up to 355 seated or 650 standing.
4. Guildhall Great Hall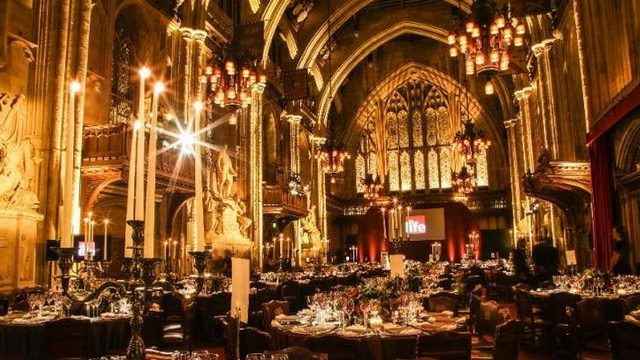 If you want to intrigue your delegates with some real London history, the Guildhall Great Hall is the perfect venue. This venue dates from 1411 and is situated on top of London's largest medieval crypt. The Great Hall is a vast and atmospheric space with high-arched ceilings and two huge gothic stained glass windows which flood the room with natural light - magnificent in the spring as the day light hours start to get longer. The hall can be adapted to a variety of events, styles and numbers of attendees.
5. The Roof Gardens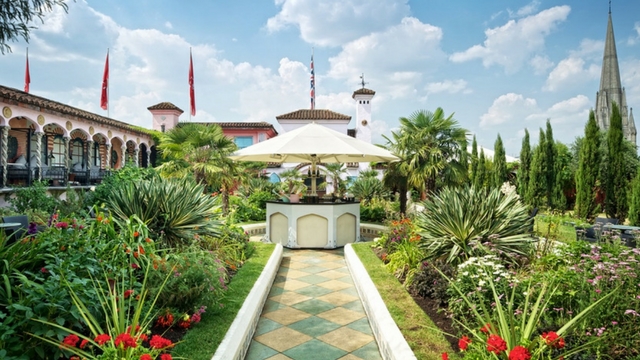 Combining stunning views of the London skyline with the beauty of spring is The Roof Gardens. Set 100ft above London, this event space in West London can cater for a guest list of anywhere from 50 to 500 guests. The space has three beautiful gardens spanning across 1.5 acres including The English Woodland Garden, The Tudor Garden and The Spanish Garden. The events there are nothing less than spectacular and they even have
their own resident flamingos!
6. ArcelorMittal Orbit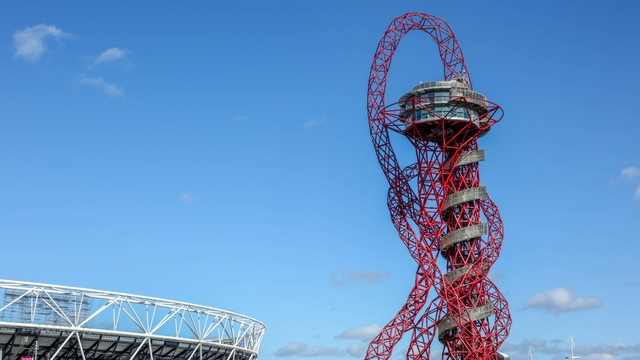 The last venue is made of 35,000 bolts and enough steel to make 265 double-decker buses – the ArcelorMittal Orbit. This event space is the UK's tallest sculpture and can accommodate up to 250 people. It offers delegates panoramic views of London; see the city in all its spring time splendour! Plus, your guests can ride on the world's longest, fastest and tallest tunnel slide - a sensational addition to your event. The
space reflects the energy of London and is sure to delight.
Spring is a lovely time to be in London as delegates can enjoy more daylight and the warm weather returning. This is just a taste of over 1,000 venues London has to offer.
The London & Partners team can help you meet every event need you may have. For more information and advice on hosting an event in London any time of year, contact the London & Partners convention bureau team.