Team building With A Difference
Feeling the love this Valentine's Day? Why not share it with your colleagues too with a fun and engaging team building event.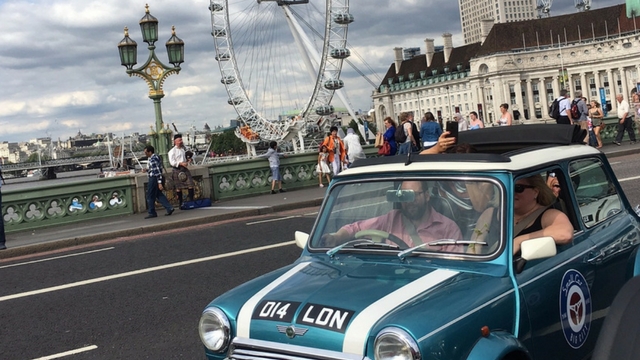 London offers a vast selection of different team building activities, ranging from the energetic to the more relaxing. Anyone can find an activity that would fit their requirements and ensure that their delegates will have a fantastic time, learn a new skill, bond in their teams and most importantly, have fun.

Here's our pick of some London's top team building activities to take your team's bonding to the next level.
Go Ape Battersea

This forest activity will literally take you to new highs. Find your inner Tarzan by swinging on high ropes, climbing through tunnels and finishing with an awesome wind-in-your face zip wire. 
 
Wildgoose Treasure Hunt
Wildgoose specialises in technology enabled treasure hunts across the city. You will be presented with questions and tasks via smartphone or tablets to test your knowledge, using GPS technology, image recognition and augmented reality functionality. Photo and video challenges will see you and your team channeling your most creative side to earn points in this competitive and unique team building activity.
 
Capital Karts

Become the racer of your dreams in one of the largest and most exciting tracks in the whole of Europe, for an adrenalin rush you won't forget. Added hospitality packages and joint conference facilities make Capital Karts ideal for corporate groups.  
 
Cookery School

For teams that prefer something more relaxing than racing around a track, cookery classes make a great choice. You'll get organic and locally sourced ingredients, and an experienced chef to supervise you from building the menu and getting the right ingredients to ensuring that the final results look and taste fantastic. You will not only learn a new skill for life, but have fun in the process too.
 
Escape Rooms

A real life escape game which requires your team to work together to solve hidden puzzles to escape a locked themed room, before the one-hour timer runs out. This exciting new concept gives your players the opportunity to use their intuition, teamwork skills and intelligence to accomplish a unique and challenging task. 
 
Bear Grylls Survival Academy

The toughest team building activity there is – this one is not for the faint hearted! In this survival and outdoor adventure, you will be taught the ultimate in self-rescue skills, including foraging and catching your own food, preparing a shelter and navigation.  Teams that take on this challenge get a taste of experiential learning, personal development and effective team work in real life challenging situations. 
 
For more information on any of these activities, or to discuss an event proposal contact the London & partners convention bureau team.