Tech Venues in London
Take advantage of London's thriving tech scene with a selection of some of the city's best tech venues for business meetings and events.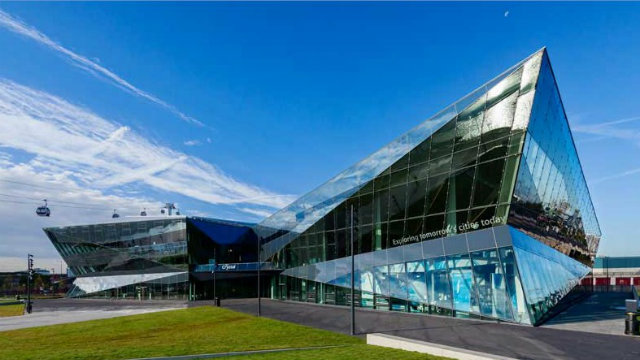 Whether it's an event hosted in east London's Tech City, the vibrant hub where many of London's 40,000 tech businesses thrive, or a state-of-the-art venue equipped with the best AV equipment, London has something to please even the most tech-savvy delegate. And with some of the world's most innovative tech companies based here in London, the networking and business opportunities are invaluable. For more information on London's tech sector as well as its other innovative business sectors, click here.
The Tower Room
To kick things off we have our very own Tower Room. Located in the London & Partners office space, The Tower Room has 180 degree views looking over both Tower Bridge and The Tower of London. Can you ask for a better back drop than that for your meeting or drinks reception? Not only do we offer this picturesque setting, we are also equipped with some of the latest tech features. Our recently installed Interactive Video Wall offers a world of opportunity when it comes to presenting to your group. The wall is made up of 12 screens synced together and is fully touch screen, you are able to run a number of different features simultaneously whilst making notes directly onto the screen.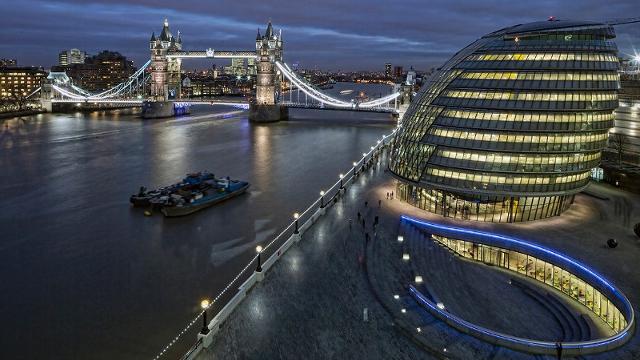 The Crystal
Siemens opened the Crystal in 2012 as a global hub for debate on sustainable living and development. The Crystal is a state of the art venue that can host up to 270 delegates in their auditorium. You are also able to utilise the interactive exhibition in the main space, whether this is through a drinks reception or for delegates to explore during a break out session.
Digital Catapult
Located close to King's Cross St Pancras, with easy access to the Eurostar and cultural attractions like the British Library, the Digital Catapult is a centre to rapidly advance the UK's best digital ideas to market. The centre provides entrepreneurs, SMEs, researchers and corporate organisations with a space to work, meet and collaborate in order to benefit business growth. It also has event spaces to hire, with an auditorium, theatre and board room that can take up to 200 people in total, and are equipped with the latest AV and IT infrastructure.
This is just a snapshot of some of London's top class tech credentials. There are also a host of other co-working and accelerator spaces, trendy hotels and quirky venues.
For more information or inspiration, or to discuss an event proposal contact the London & partners convention bureau team.