Transport in and around London
London is one of Europe's most accessible cities thanks to its five international airports and high-speed international rail links, making it ideal for hosting events.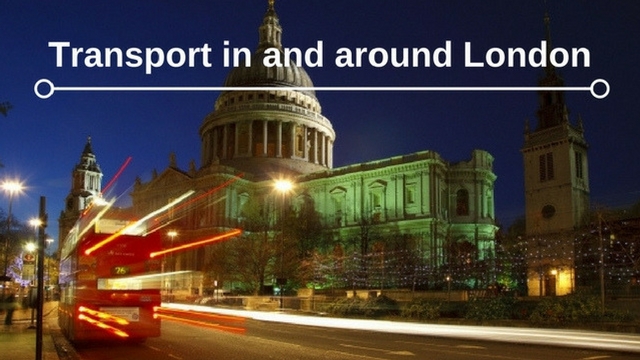 When you arrive there are many fast and reliable transport options to get your delegates in and around London. To give you a taste of transport around the capital we've put together a brief overview of how to get around when hosting your London event.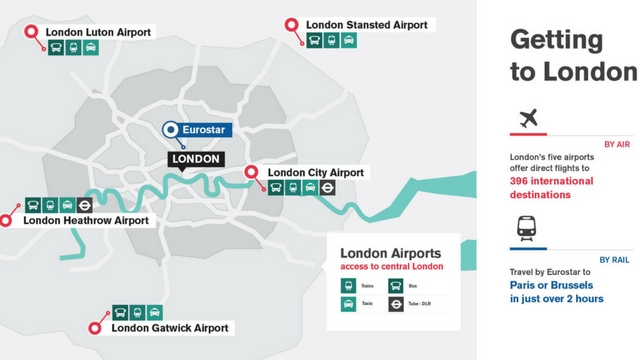 Getting here from overseas
Let's start with travelling to London from abroad. London has five international airports; Heathrow, Gatwick, Luton, Stansted and London City. They all are easily accessible from central London via underground, train or bus. Each airport also offers express rail services which are frequent and fast services into the city. For example, travel time from Heathrow to Paddington Station with the Heathrow Express is only 15 minutes. For more details about how to get into central London from each airport click here.
London is also connected to mainland Europe via rail with Eurostar. The Eurostar train is a high speed rail line linking London to Paris and Brussels in just over two hours. From there you can then travel on to the rest of Europe easily and cheaply. From late 2017 the Eurostar is also launching a new route between Amsterdam and London.
Getting around London
Once you have landed in London you can discover the city's amazing sights and hit the ground running by traveling to your event on London's efficient public transport network.
Underground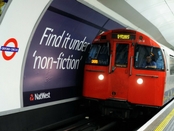 The Underground (or the Tube) is often the quickest way to get around London. Greater London has 11 Tube lines, along with the Docklands Light Railway (DLR) and an interconnected local train network. The Underground trains generally run between 5am and midnight Monday to Saturday, with reduced hours on Sunday. It also offers round-the-clock Night Tube services on selected lines on Fridays and Saturdays.
Crossrail
Crossrail, to be known as the Elizabeth Line, is the hotly awaited 118km railway line which will slash journey times across London and increase London's rail capacity by 10%. The first section is set to open in December 2018. The line will enable delegates to get from Heathrow to ExCeL London in around 51 minutes!
Bus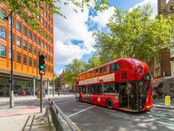 One of the best ways to see London and its famous landmarks is to ride on the top deck of a red bus. With over 700 different routes and 8,000 scheduled buses they are a convenient and cheap way to travel around the city. The bus network runs 24-hours a day.
Taxi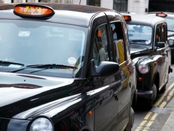 Another iconic way of travelling around London is with a black cab. London's official licensed black cabs can be hailed on the street or picked up at designated ranks in places such as airport and train stations. They can also be booked in advance.
Alternative transport options
Along with the iconic London transport options, there are also some alternative opportunities for a different way of getting from A to B.
Riverboat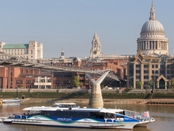 Get a unique view of London with a trip on the Thames Clipper which picks up and drops off at piers along the Thames. A great way to journey to a riverside event venue and see some sights on the way!
Cycle Hire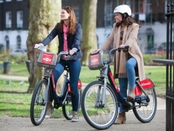 London's fantastic self-service cycle hire scheme is incredibly popular, green and good exercise to boot! They are easy to use, simply hire a bike and return it to a docking station in convenient locations across central London.
Oyster Cards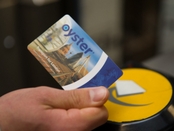 Oyster cards are the most efficient way to pay for travel around London. A pre-paid travel card, the Oyster can be used on buses, underground and overground train lines, as well as Thames Clipper river taxis, allowing you and your delegates to travel around London seamlessly. No need for multiple tickets!

The London & Partners convention bureau team can help you organise group orders of Oysters ahead of your event (minimum 50). As an official distributor we can also offer a £2.00 per card reduction on the cost of the Oyster card itself. Please contact us to find out more.
For free travel maps click here, or to help you plan your journey visit the Transport for London website.
The London & Partners convention bureau team is happy to help with any queries you may have and advise on the best transport for your event. For more information on hosting an event in London, contact the London & Partners convention bureau team.