Top 10 Group Experiences in London
While with your group in London, why not take advantage of your time and take part in a fun, unforgettable team-bonding activity? The city offers numerous group experiences, all of which will bring you and your colleagues closer together.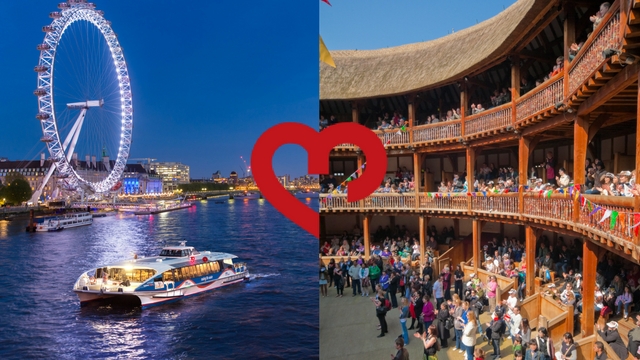 City Academy has 44 locations across London which deliver unique team-building classes for business groups. All activities are rooted in the performing and creative arts, and are tailored to bringing teams together. Classes include an improv battle, team dance class, Shakespearean acting, and many more. 
The ArcelorMittal Orbit is the world's highest and longest tunnel slide located at the Queen Elizabeth Olympic Park, home to the 2012 Olympic Games. The 40-second ride down the slide is a hair-raising experience you and your group will surely never forget. If with a group of 15 or more, there is a standard group price as well as catering and refreshments offered at the nearby Podium Bar & Kitchen.
The gin at Beefeater Distillery is hand-crafted in London with a recipe that has remained unchanged since the 1800s. There are two group tours for you and your group to choose from: the distillery tour or the VIP experience, both of which combine the gin-making process with the history of London, culminating in a complementary Beefeater Gin and Tonic. 
Blue Badge Tourist Guides are the best of the best, and are required to pass the highest Tourist Guiding qualification in the UK. With tours to major London sites, neighbourhoods, or movie locations (Harry Potter, James Bond, Sherlock Holmes), you and your group will get to learn about London and have fun doing it together. Blue Badge Tours also offer excursions outside of London to locations like Stonehenge and the city of Oxford. 
With some of the most well-known musicals such as The Lion King, Les Misérables, and Wicked currently playing in the world-renowned West End, and with many tickets for sale at discounted prices, now is a great time to take your group to see musical theatre in London. Group rates are available at most theatres if tickets are booked in advance. 
The London Symphony Orchestra performs 70 concerts a year at The Barbican Centre, and also tours across the world in destinations such as the US, France, and Japan. The distinguished orchestra offers groups of 10 or more discounts to their concerts, with no payment due until four weeks before your chosen event, making it easy to plan a memorable night. 
MBNA Thames Clippers allow for easy travel along the River Thames, and you and your colleagues can rent one of the clippers for private hire for a great night out in London. Boats can host anywhere from 12 to 220 passengers, and can be personalized to hold either a business or more relaxed event. 
While in London, why not take your group to the iconic Shakespeare's Globe Theatre? The Globe has a variety of quality performances to choose from at very reasonable prices, with standing tickets only £5 for the outdoor Globe Theatre and £10 for the indoor Sam Wanamaker Playhouse. Group tickets for up to 66 persons can be booked for the Globe Theatre only. 
An immersive theatrical experience bringing together history, horror, education, and fun, The London Bridge Experience allows you and your group to travel back in time to learn about all the secrets that lie beneath the famous London Bridge. A group package for 15 or more is available upon enquiry. Winner of the "Top Horror Attraction in the World" and "Best Guided Tour," the experience will not disappoint. 
The well-known Coca-Cola London Eye provides some of London's best skyline views in one 30-minute rotation. Discounts are available for your group of 10 or more, and private capsules are also available for hire for up to 25 guests. In addition, the Coca-Cola London Eye also offers a group sightseeing river cruise for anywhere between 10 and 99 people.