Advertising Week Europe
London's unique venues and vibrant culture helped increase Advertising Week's numbers by 23 per cent.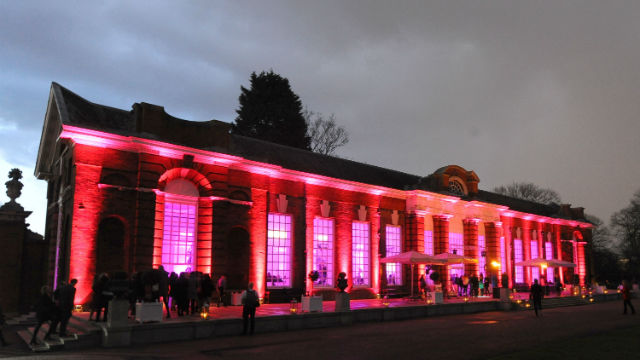 Advertising Week Europe in London
Advertising Week Europe first started life in New York, and when organising company Stillwell Partners was looking to expand, London was an obvious choice. With New York and Tokyo, the capital is one of the world's three leading advertising, marketing and media centres. "London is building a present and future tied to the creative industry," says founder of Stillwell Partners Matt Scheckner. "For our purposes, it is the capital of Europe and all the major agencies and AdTech players have EMEA headquarters in London. It is a great canvas to paint on.
"Our audience are keepers of brands and images, so to impress them, we have to be on our game and London has physical and aesthetic aspects that work wonders for what we do"
Matt Scheckner, Founder of Stillwell Partners
What made London such a success?
The capital's "phenomenal venues", as Scheckner puts it, play a major role in the draw of Advertising Week Europe, including St. Paul's Cathedral, Abbey Road Studios, St. James's Palace, Lambeth Palace and Mansion House, home to the Lord Mayor of London. And at night, there is entertainment for all parts of the industry: a concert for young delegates at Scala or KOKO, a dinner for senior people at Kensington Palace or Abbey Road.
Leadership breakfasts at Ronnie Scott's, Culture & Commerce lunches at Fortnum & Mason and late-night stand-up comedy in the form of Jimmy Carr were a small part of the week's repertory last year. St. James's Church, Piccadilly, added a new venue to the mix, with seminars in the church and Newsroom Studio sponsored by News UK in a marquee in the courtyard. And this year, there is more to come.
London & Partners' role
London & Partners met Matt Scheckner and his team in 2013, when he and Kathleen Saxton, founder and CEO of headhunter The Lighthouse Company, got together to launch Advertising Week in Europe. "It was about opening doors and helping them set up," says Head of Events and Business Development UK at London & Partners Zanine Adams. "Matt came to us as the promotional organisation for London and already had a good relationship with BAFTA, where the launch event took place. He wanted our help in finding venues to enhance the programme, including gala venue options and getting the Mayor's endorsement of coming to London.
"We have built up an amazing relationship with them and now London & Partners' Director of Business Tourism and Major Events Tracy Halliwell is on the Advertising Week Europe advisory council."
Advertising Week has now outgrown BAFTA and when looking for a new venue for the 2016 event, last year, London & Partners worked with Scheckner and his team to find a unique London venue. They considered moving to the South Bank but in the end, the importance of being in the heart of Soho's creative cluster won the day and Picturehouse Central on Shaftesbury Avenue, newly emerged from a comprehensive refurbishment, fitted the bill perfectly.
"London & Partners was a superb advocate for the city. It was responsive but its great strength is that it is a public sector entity that acts like private business; it has a pro-business and can-do attitude and that was clear right from the beginning," says Matt Scheckner.
"We used the House of Lords for a dinner through London & Partners. They educated us a lot about the city and were an excellent sounding board for us," he says. And the ultimate praise: "London & Partners is a great in-house rabbi."
Result
The event has a festival atmosphere but that does not detract from the business message: it is an opportunity for those at the forefront of the business to share their thought leadership with others and to help develop the industry. This takes place at 175 seminars over four days to a wide demographic: creative, media, AdTech and advertisers.
If there were any doubt as to the clout of the speakers or the eclectic content, speakers last year ranged from Niall Rogers, Salma Hayek and Ellie Goulding to Grayson Perry and Martin Sorrell. "It is the lack of single theme that makes it interesting," Scheckner says.
"When we came here, especially coming from America, we knew that to be successful, the roots of Advertising Week had to feel as though they had been planted by Londoners. It was the only way to succeed in the medium and long term, and to have people embrace the event," he says. "It had to feel as though it came organically from London and that was our biggest achievement as outsiders."
The figures tell the story. In 2013, 9,000 delegates were expected and 14,000 attended the show. By 2015, that had grown to 28,443 and this year's Advertising Week Europe is expecting 35,000 participants – an increase of 23 per cent over last year. Stellar success.