EuroPerio at ExCel London
Hosted in the venue of ExCeL London, EuroPerio congress helped raise the profile of periodontology in the UK and attracted 25% more delegates than their previous event.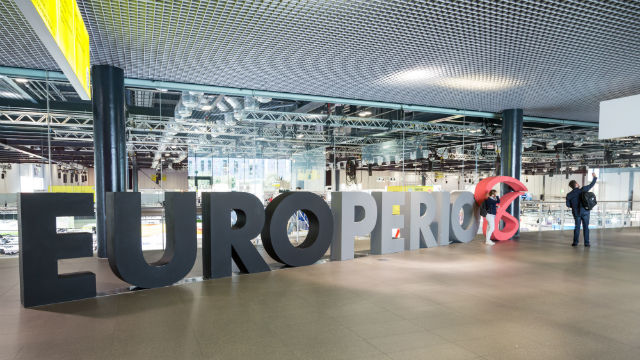 Conference Venue - ExCel London
The European Federation of Periodontology is one of the largest dental organisations in Europe. Its triennial event, the EuroPerio Congress is the world's leading conference in periodontology and implant dentistry.
From 3 – 6 June 2015, EuroPerio was held at ExCeL London, a conference and exhibition venue situated in the redeveloped Docklands area of East London. Up to 6 sessions ran in parallel throughout the meeting, with programmes aimed at specialists in periodontology and implantology, general dentists, dental hygienists and dental care professionals, and academics.
Why London
London's fast-growing reputation as a major centre of scientific excellence played a key role in the decision to bring EuroPerio to this city.
Francis Hughes is Professor of Periodontology at Kings College London and a London Ambassador who has been instrumental in bringing the 2015 EuroPerio congress to London. 
''For EuroPerio, part of the attraction of London was its intellectual capital, for example the city's three major dental schools that produce high-powered research. And the best is yet to come: I firmly believe that the opening of the Francis Crick Institute will take London to another level altogether in terms of biomedicine conferences.''
His opinion is echoed by Caroline Windsor of TFI Group, the UK PCO that handled the local arrangements for the EuroPerio congress in London: ''The medical community likes to showcase their conferences in cities that are centres of excellence, and with the advent of developments such as MedCity and the Francis Crick Institute, associations now have more reasons than ever for bringing their conferences to London''.
London & Partner's Strategy
London & Partners was involved in EuroPerio from the earliest stages, beginning with the bid to win this conference for London.
"Putting together any bid has to be a very professional process, and we're fortunate that London & Partners have a very robust approach to the bidding process. Becky Graveney and her team are skilled at assessing the potential of any bid to succeed. And they create a clear project plan, working collaboratively with ambassadors who also play a vital role in winning conferences for this city"
Caroline Windsor of TFI Group, a UK agency
Results
EuroPerio attracted 10,000 delegates from 110 countries when it was held in London – 2,000 more than the previous EuroPerio attracted.


Francis Hughes credits part of the success of EuroPerio to the venue staff: ''The ExCeL London staff worked very hard to make EuroPerio a resounding success. They perfectly met the daunting challenge of dealing with 10,000 people in 9 different halls, without a single hitch in the AV services''.


According to Francis Hughes, hosting EuroPerio 2015 in London also brought direct benefits to the reputation of the British Society of Periodontology, the local host organisation, boosting its role in the European Federation of Periodontology and raising the profile of periodontology in the UK.