Planning a banking conference
Conference planners chose London for its innovative FinTech community, quality venues and extensive transport network as the destination for the world's premier financial services conference, Sibos London 2019.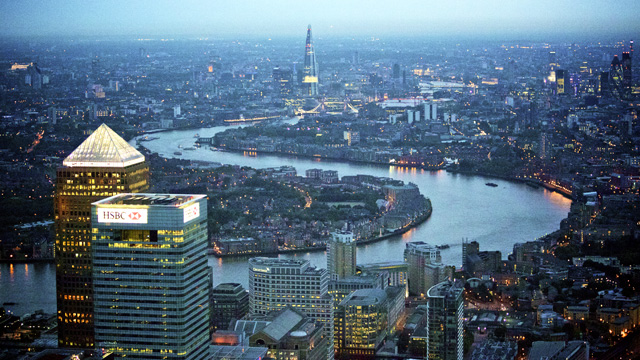 Conference background
Banking conference and exhibition Sibos is held on a different continent each year: it took place in Singapore in 2015, in Geneva in 2016 and in 2017, it will go to Toronto, Canada. "Each time we organise the event, we do an RFP with a number of venues we think are suitable and look at 10 criteria, including strategic fit, capacity of hotels, conference and exhibition venue, green environment and cost," says head of Sibos Sven Bossu. In 2019, it comes to London.
Why London?
London's status as a major financial centre with a vibrant FinTech community were central to the city winning the event. Although it was not the least expensive option, cost is only one element of the mix and as the financial hub of Europe, its strategic fit was incontrovertible. In addition, ExCeL London had everything Sibos needed and it will take exclusive use of the venue.
The capital's high quality venues also helped sway the balance, an important factor for the social and networking side of the programme. On an assessment visit, the Sibos team visited Mansion House: "London gave us access to the building and said we could have a board dinner there, and they took us to Trinity House. Those are all great places. There is an enormous variety of venues in London," says Bossu.
Transport also came under scrutiny, and the ability to use Crossrail won the day, linking the centre of London with ExCeL London in the Docklands area, combined with public transport, which Bossu described as very well organised. "That was clearly demonstrated by the Olympics. We are not looking at getting 100,000 people into London, just 9,000 to 10,000 maximum, so it should be OK," he says. The event is steadily growing in size and an even bigger turnout is expected in 2019 because of the attraction of holding it in London.
London & Partners' role
"For the 2019 event, there was fierce competition between five cities and London won because it came with a very compelling story: not only did they propose the venue but hotels, local transportation and even suggested a potential deal with an airline. London & Partners looked at our event and fully understood it. They made sure that when they did their bid, they included all the elements that allowed us to create a great experience for our delegates. It was very cleverly done," says Bossu.
"And they pushed every button they could push – they had high level support, including a personal letter from Chancellor of the Exchequer George Osborne and Mayor of London Boris Johnson. That's also quite impressive because it gives us access to venues and to people whom we would otherwise not be able to contact and who can definitely support us in delivering a great event," says Bossu.
London & Partners also introduced the Sibos team to Eric van der Kleij from Level39, an innovation centre in Canary Wharf, where FinTech companies combine to develop ideas and move into proof of concepts together. "Van der Kleij suggested we collaborate on innovation and because the building is close to ExCeL London, we can imagine we will use Level39's meeting space as a part of Sibos for everything to do with FinTech," he says.
Format of the event
Sibos comprises a conference with 200 sessions and 400 speakers, an exhibition with 180 exhibitors and networking, a crucial element. There are social events, dinners, cocktails and a big closing party for everyone on the final evening to celebrate Sibos's success.
In addition, every one of the 180 exhibitors will host something that ranges in size from 1,000 people to a gathering that is carefully targeted "One of them organises a cigar tasting on each occasion and he invites 15 to 20 people max but the quality of networking that evening is grand because guests share an interest in cigars and have financial services in common. It is a great evening," says Sven Bossu.
And here's the crunch: "That's 180 companies organising events in your city and that is why the competition for Sibos is so hot," he says. "Conservatively we bring about €50m of business to the host city – not bad for a four-day event." Not for the first time, London has outshone its rivals.