Choose London for your next medical meeting or event to guarantee great connections and access all areas across the city and beyond
State of the art infrastructure updates mean getting to, from and around the capital is a smooth, quick and pleasant experience.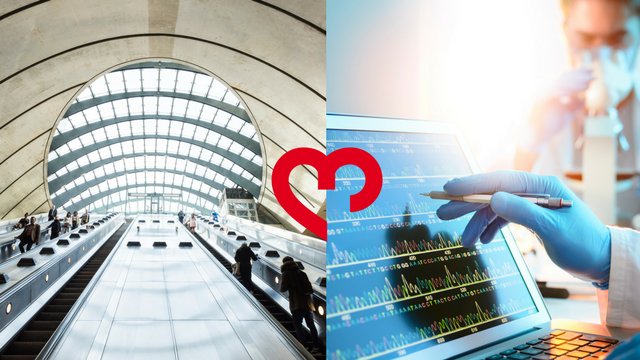 For Health Care Professionals (HCPs) face to face meetings are still the preferred way to learn and connect with peers but they don't want to spend more than three days away from their practice. With ever more invitations and less time available to HCPs, we know the pressure is on event planners to use destinations that are accessible, flexible and cost-effective to ensure attendance.
Constant improvements to travel by air, land and under the sea mean London is the perfect place to hold your event – whether that's a large medical congress or a small advisory board meeting.
Time-consuming logistics is another bugbear of HCPs – you can make life easier for them by using group travel services available for air or rail travel. This can also help to make the journey feel more productive for attendees as seating can be allocated together to allow for meetings on the move.
With 336 direct flights daily into six international airports, three hubs for low-cost airlines less than 30 miles from the heart of the city and frequent, flexible rail and road connections, you'll have no problems getting your delegates in and out of the capital, fast.
Eurostar has revolutionised business travel from London to Paris and Brussels in the last 20 years. It now offers a direct service from the centres of London, Rotterdam and Amsterdam bringing destinations even closer together.
Once in London, the new Elizabeth line is creating a speedy, efficient and affordable 'events superhighway'. By the end of 2018 travel time from Heathrow in the west to the capital's biggest event venues, ExCeL London and O2, located in the east will have been halved. It will take less than 45 minutes from door to door with trains running four times an hour, fully equipped with wi-fi and able to carry 1,500 passengers at a time. By December 2019 a fleet of 70 new trains will be operating on the line.
"We hear it time and time again from our clients who are as far afield as China, Asia Pacific, North America and Europe: connectivity is key. A destination can have the best venues but if delegates can't get there it simply won't work. Great connectivity also often translates into cost savings for event planners, and at a time when budgets are tight, this is paramount. Whether it is getting here, or moving around the city, London's accessibility is definitely a major draw for event professionals."
Rachael Boraston, Sales and Marketing Manager at Principal, London DMC
The underground network is also being extended with two new stations due to open on the Northern line in 2020 when visitors will be able to access the accommodation and venue opportunities in the Battersea area much more readily.
Launched in 2016, the Night Tube means that time travelling within central London can be extended as a number of underground lines now run all night long on Fridays and Saturdays.
So many public transport options, may make travel seem complicated. Transport for London makes it simple and much cheaper for visitors by offering one ticket valid for overground, underground, bus, boat and cable car journeys.
No wonder then that latest data from the UK government's Office for National Statistics International Passenger Survey shows that international business visits to the city have grown by 34 per cent over the past five years, with a record 3.7 million overseas business tourists in 2015.