Business Travel Information for London Transport
Corporate Travel Management for London: Where your event is just the start of the adventure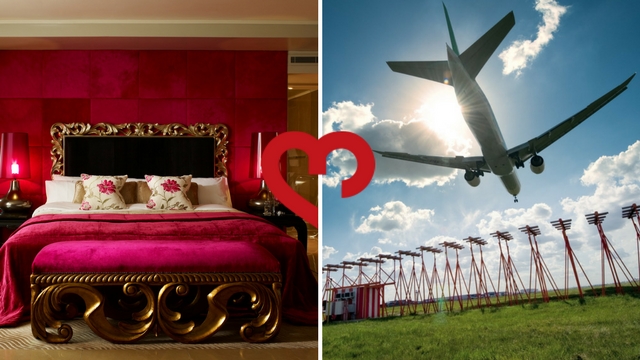 With 336 direct flights to destinations around the globe, you'll have no problems getting your delegates in and out of the world's supreme gateway city* through effective corporate travel management. London Heathrow (LHR) alone welcomes more international customers than any other airport worldwide through its five terminals each day.
Once they're here, despite the vast variety of venues and 146,000 hotel rooms across the capital to choose from, this is a city that is simple to navigate, whether by Tube, taxi, bus or boat. And new transport infrastructure being developed is keeping up with demand to make getting around even easier.
From a boutique hotel in the heart of Theatreland, to five-star luxury in prestigious Mayfair, or a riverside location moments from ExCeL London, no matter where your event, or what the size or theme, there's a Radisson Blu Edwardian Hotel that can fulfil your requirements.
London's offer is much more than a stunning event backdrop, it promises an unforgettable experience; combining culture and history with the latest trends and technology .
When the event's over you and your guests will be left with the desire to plan your next trip to this unique city.
*PwC Cities of opportunity survey 2016

A guide to transport for the events industry
PDF - 2.7 MB
Plan your unforgettable London experience
Download
"For me, no other city can match London's energy, its creativity its diversity, its ability to reinvent itself."
Tracy Halliwell MBE, Head of Conventions Bureau and Major Events
Get to and around London
London Transport Facts
The London underground is currently made up of 11 lines and 270 stations
Last summer five lines on the Tube began to run throughout the night to make London even more accessible
In 2018 the new Crossrail network, which will be known as the Elizabeth line, opens. This will cut the current travel time from Heathrow to ExCeL to only 44 minutes!
In 2020 two new stations are due to open on the Northern line
WiFi is now available at over 250 Tube and 79 London Overground stations across the rail network
There are 112 Overground train stations linking 23 London boroughs
The Docklands Light Railway (DLR) is a driverless service
River buses can be picked up from 20 piers along the Thames between Putney and Woolwich
Buses run on a 24/7 network in London
You can hail one of more than 20,000 iconic Black cabs in London
Hire one of 10,000 bikes to get to your destination and drop it off at one of 700 docking stations around the city
It is often just as quick to walk as to take another mode of transport for short journeys. Find out more about average walking times at tfl.gov.uk/walking
For a unique view and novel way to cross the Thames to get to ExCeL try the Emirates Air Line. The 10-minute cable car ride is available at exclusive rates for anyone attending an event at the venue.
Whatever the size of the conference or event that you are planning, London can give you an unforgettable experience. Whether you walk, book a coach, take a taxi or a boat the London Convention Bureau team can offer expert advice for your event.
London & Partners transport survey findings 2017
80% of visitors in London for a business event say that transport in the city is a fun or interesting experience
London Conventions Bureau Survey
Visitors to London were asked about their experience of travelling around the city:
More that two thirds agreed that 'it is easy to find my way around' in the capital
More than 80% said that London offers a good range of transport options
At least 70% said their arrival was smooth and easy