Travel recommendations when in London for your business event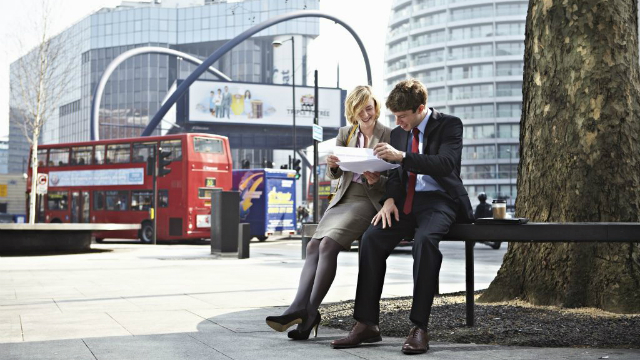 Whether you're a first-time visitor to London or a seasoned traveller, there's always a tip or two you can pick up to improve or enrich your experience of this ever-changing city. Here are a few of our latest travel-based recommendations.
For more than four, book transfers in advance
It's reassuring to book your airport transfers in advance. If there's a few of you travelling together you can book a private airport transfer through Golden Tours for up to eight passengers. Your driver will pick you up from any London airport and meet you at the terminal.
There's an app for that
Whatever it is you're looking for help with while in London, there is likely to be an app that can help make life easier for you. Here are a couple we'd recommend:
Visit London app – official city guide and offline maps
Tube Map app – official London Underground app to help you navigate quickly and easily
Thames Clipper app – buy discounted tickets, check routes and timetables and even download an audio guide of fun facts as you 'glide' down the river.
Citymapper London app – provides up to the minute information and multiple route options
Santander Cycles app – shows you bike availability and routes to the nearest docking station wherever you are in London
Walking is fast (er)
Honest! Check out average walking times between tube stations on this map and consider getting to know the city better instead of grabbing that bus, cab or Tube.

Walking times between stations
PDF - 321 kB
View map of station-to-station walking and times in London
View Download
Make your free time 'free' time
If you know you're going to have a little time to yourself on your trip, make the most of a number of free guided walking tours around the city to really get to know a bit more about London. Entry to museums and art galleries are also free in London. In fact, it may be worth considering buying a London Pass to make every second count. There are so many landmarks and attractions to choose from and ways to get around included in the pass that wherever you are there should be something nearby to discover.
Find out what's open if you're out early or late
Openingtimes.co.uk lists the opening hours for almost every shop in London. If you have location recognition switched on your phone, it will also automatically display the nearest store to you. Search by category or shop name.
A tip on tipping
Tipping in London is not mandatory. If you feel you've received great service, go ahead and tip but don't feel obliged to pay more than you are billed whether at a restaurant or in a cab.
Keep to the left
In the UK we drive on the left, so remember to look right when crossing a road. The general rule of thumb for pedestrians is to keep to the left – on the pavements, going up and down stairs etc. However, if you're using the Tube and don't want to walk up an escalator then remember to keep to the right.
Travel with a bottle
To ensure that you stay hydrated, especially in the summer months, it's advisable to carry a bottle of water with you whether you're walking or using public transport. Don't forget in the UK you don't need to buy bottled water, tap water is safe and free to drink.