What to pack for your business trip to London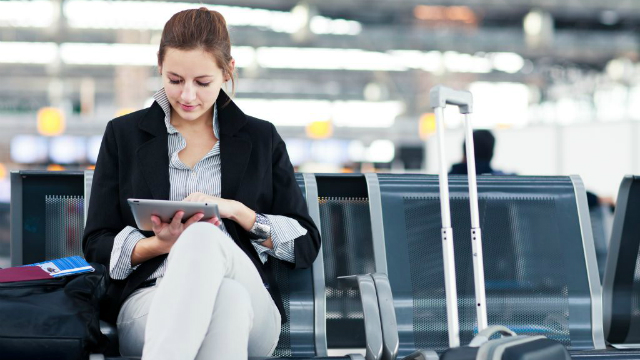 No-one wants to be caught short of anything on a business trip. However, there's nothing worse than finding you've carted a case full of tech, gadgets and smart-ready essentials unnecessarily. To save you back ache and vital minutes in bed, here are nine nifty pack hacks for anyone coming to London for an event.
Pack the smallest case possible and never check your bag in Ok, so the weather can be variable in London – it's half the fun! But, you can pack light and still have plenty to wear as long as you choose your capsule wardrobe wisely. Make sure everything you pack co-ordinates and works for either casual or smart occasions.
But don't skimp on footwear Two pairs should be perfect for a short trip. One smart pair to be seen in and one pair that will get you comfortably to and from your business event. Everywhere in London is easily accessible on foot, bus, Tube or bike so make sure you pack a pair of shoes that mean you can take advantage of this.
Have hard copies of your passport, where you're staying and your event itinerary Yes, even in this paperless age! Call us paranoid, but every now and again, even if your details are all stored on your phone or laptop, you just can't access them and without these vital details you really could be stuck. Having a hard copy in your bag eliminates any possible drama that could be caused.
Don't bother packing a hair dryer, iron or other non-essential electrical equipment Almost all hotels, airbnb accommodation or serviced apartments are kitted out with all of the essentials you could need. If they're not in your room, they are often available on request. Don't waste valuable kilos on these items.
Do bring a laptop or ipad London has awesome free wi-fi connectivity in restaurants, public spaces, hotels and even on the Tube. You won't have to worry about roaming charges when you connect and you'll have instant access to all the information you need to get around the city while you're here as well as keeping in touch with friends and family at home.
Invest in an Oyster card It's the cheapest and easiest way to travel in the capital. Buy a visitor Oyster card before you arrive, set it up to pay as you go and you won't even have to queue to top up.
Plastic is fantastic Moving towards a cashless society has its benefits. One, is the simplicity of hiring a Santander Cycle for short trips. Just find your nearest docking station, touch the screen, choose 'hire a cycle', swipe your debit or credit card and you're good to get pedalling.
But carry small amounts of currency To guarantee an easy ride in a cab around the city it's always advisable to make sure you have some coins rather than notes.
Dump business cards The one paper item everyone still insists on even in this digital world. Trouble is, we vary rarely have time to manually transfer the valuable data we collect on these trips. So unless you have the luxury of someone back in the office to sort through hundreds of cards for you each time you attend an event, a smart app could be the solution. Scanbizcards or Camcard are just two options.
For more tips or information to help your trip to London go smoothly, contact us via conventionbureau.london or call +44 (0)203 773 3638.