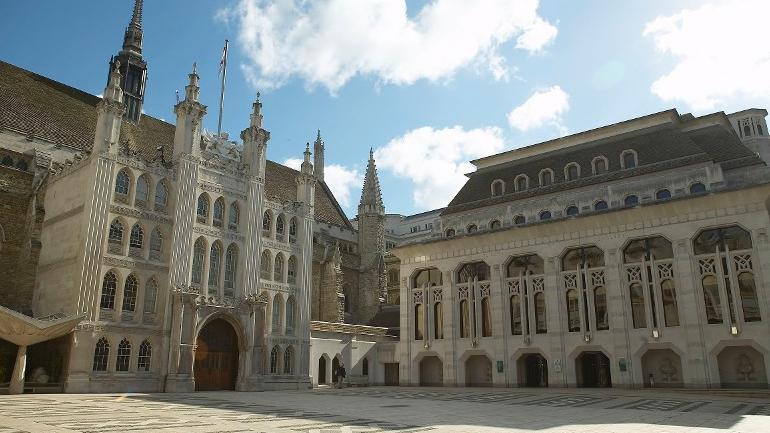 Introduction
The City of London is concentrated into just one square mile. Within this area you will find a wealth of museums and galleries, green spaces, cultural venues, festivals, bars and restaurants, churches, and shops unmatched anywhere else
Overview
The City of London is concentrated into just one square mile. Within this area you will find a wealth of museums and galleries, green spaces, cultural venues, festivals, bars and restaurants, churches, and shops unmatched anywhere else.
The Square Mile has a long and fascinating history - the City of London itself is over 800 years old and as well as being the financial capital of London is full of traces of its unique heritage.
St Paul's Cathedral, Tower Bridge, the Millennium Bridge and 'the Gherkin' are just some of the iconic landmarks that sit side by side in the City and reflect its vibrant and exciting feel.
Contact Details
Looking for more information on organising an event at this venue?
Address:

Guildhall
London
EC2V 7HH


Web:
London & Partners
As the official convention bureau for London, we offer free, impartial advice, guidance and support to event planners, associations and convention organisers.
Contact us directly if you are planning your event from outside the UK or working on behalf on an international client. We can help you and your delegates access the best that London has to offer.
Tel: +44 (0)20 7234 5833