Alzheimer's Disease International
London delivered a successful event for ADI's 27th conference, attracting high-profile attendees and speakers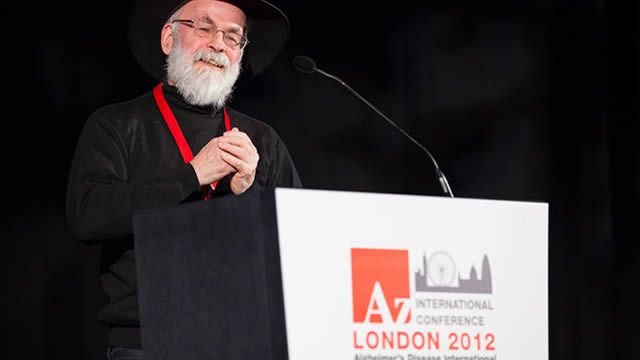 London won the privilege to stage the 27th International Conference of Alzheimer's Disease International (ADI) after the Alzheimer's Society brought in London & Partners to help them showcase why the city would be a huge draw for worldwide delegates during its Olympic year.
With 1,700 delegates registering from 50 different countries, the host city needed to have excellent access across the globe, a pedigree for staging major association congresses and enough hotel rooms in the vicinity of the congress venue.
London proved it would deliver all these things and more in a professional bid document that used the Olympic Torch theme to show how the UK capital would 'Shine a Light' on dementia.
"Our decision to bid came late in the day," says Andrew Ketteringham, Director of the Alzheimer's Society. "In 2008, we knew the congress was heading to Europe but Stockholm was the frontrunner so we had a lot of work to do to tell London's story and showcase why it's the best city for hosting this type of large-scale event. London & Partners was instrumental in helping us to achieve this."
Ketteringham became Chairman of the organising committee and set out his agenda to attract, not only more delegates but also a greater number living with dementia to the congress, which took place from 7-10 March 2012.
The International Convention Centre at ExCeL London was chosen for its accessibility, proximity to London City Airport and its surrounding cluster of excellent hotels.
"In the past, the congress had made great strides in raising awareness but I felt we still hadn't achieved the right level of understanding. To meet this goal, I wanted people from all over the world to come together in an iconic city and share their experiences whilst enjoying the landmark sights and warm hospitality that London has to offer." Ketteringham says.
Results
The congress was an outstanding success. Almost 1,700 doctors, researchers, carers, people with dementia and members of an Alzheimer's support body attended.
There were five conference sessions chosen by and chaired by delegates living with dementia and, according to Ketteringham, the feedback has since been remarkable.
The Opening Ceremony at the ICC London ExCeL attracted a variety of well-known people and included speeches from renowned author Sir Terry Pratchett. Whilst former TV newsreader Angela Rippon chaired a plenary session devoted to the portrayal of dementia in the mass media, which was attended by actor Ray Winston and described by the director of ADI as a 'landmark debate.'
Professional Conference Organiser MCI UK organised the congress along with the social programme. A sellout dinner for 400 guests took place in the Painted Hall at the Old Royal Naval College in Greenwich, often described as the 'finest dining hall in Europe' and where Lord Nelson lay in state following the Battle of Trafalgar in 1805.
A reception for members of ADI was held at Mansion House, opposite the Bank of England in the City's financial heartland and was opened by the Lord Mayor of London.
"MCI did a first-class job," says Ketteringham. "Their understanding of the detail required to make everything happen was second-to-none and we are extremely grateful."
How London & Partners' Association team helped
"Without the help of London & Partners it would have been extraordinarily difficult to have won the bid," explains Ketteringham. "The Associations team helped us to put the bid together and garnered the necessary support from the Mayor of London.
"Head of Associations at London & Partners Becky Graveney and her team helped with important work including looking at budgetary issues and acting as a continuous point of contact between us, MCI, the venue and hotels. They also came with us to the ADI congress in Toronto last year and provided a tool kit and videos so that we could present and preview London for 2012.
"Any association considering London for their next event should use London & Partners as the first port of call. People in my position only have to organise these types of congresses maybe once in their professional lives but London & Partners are helping organisations every day. They are a very professional team of people who make the time for you and make you feel valued. Their commitment to our event was so strong that I really felt we were in partnership together."