European Society of Human Reproduction and Embryology (ESHRE)
London delivered ESHRE's most successful event to date with more delegates and press coverage than ever before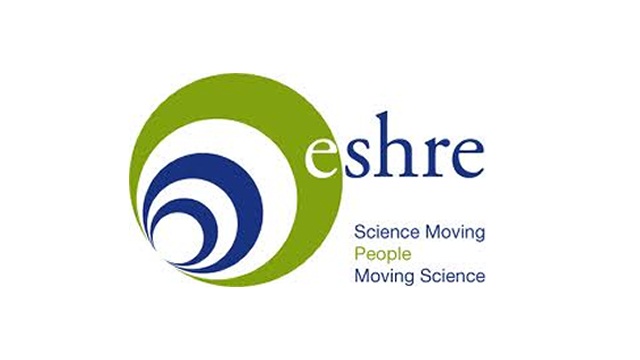 With more than 6,000 members world-wide, the European Society of Human Reproduction and Embryology (ESHRE) fosters collaboration and ground-breaking research in reproductive biology and medicine.
A key gathering is the society's annual meeting, always held in Europe and drawing thousands of delegates from around the world.
ESHRE needed a large, flexible space for its annual meeting. Ideally the event would attract record numbers of delegates and exhibitors, and generate powerful media coverage.
"Our annual meeting is the most important event of the year for us," says Bruno Van den Eede, Managing Director and congress organiser. "Fertility specialists come to share ideas and data, while exhibitors cover the whole spectrum from laboratory equipment to fertility drugs."
Founded in 1985 by the late Nobel prize-winner and 'father of in vitro fertilisation' Robert Edwards, ESHRE brings together two related fields: clinical practice — where medical specialists treat patients — and the scientists and researchers who undertake technical work in the laboratory.
ESHRE found the perfect combination of world-class venue, enticing social programme, sector hotspot and media coverage in London.
London is a natural host for major medical events, boasting five leading medical schools. Some 11 medical congresses are planned over the coming years including the European Society of Cardiology 2015 Conference.
ESHRE chose ExCel as its venue, a £500m centre offering 100,000 sqm of flexible space and recently augmented by the brand new International Convention Centre (ICC), featuring additional meeting rooms, a conference centre and halls specifically designed for large-scale events.
"As the meeting has grown over the years it's become more difficult to find suitable locations, primarily because of numbers," continues Van den Eede. "That's why we came to London and to ExCel; with the addition of the new part, things became more interesting."
ExCel London met the society's challenging brief, providing a main auditorium with 4,000 seats; a venue for more than 1,000 people; four halls accommodating 800 people each, and 15 break-out spaces accommodating between 50 and 500 people per session.
The venue was also extremely accessible: ExCel is five minutes from London City Airport, which connects to more than 30 destinations across Europe; has three onsite DLR (Docklands Light Railway) stations and offers easy access to London's Underground Tube network.
Over four days the annual meeting featured:
Rich content: 223 ground-breaking studies were presented during 71 sessions
Extended value: 15 well-attended pre-conference courses included packed sessions on reproductive endocrinology and academic authorship
World-class speakers: featuring keynotes by luminaries Victor Gomel and Aisling Ahlström
Enticing social programme: the congress party was held at the Science Museum, one of London's most impressive venues
Technology to extend reach: ESHRE developed an app containing the meeting programme and all abstracts, extending the event's reach, reducing its carbon footprint and connecting delegates
Results
ESHRE's London annual meeting was its most successful ever, breaking all records.
Delegate numbers were up ten per cent on 2012: of the 10,007 attendees, 8,000 registered to attend sessions, while exhibitor numbers and revenues were the highest ever, in part thanks to London's vibrant medical cluster, with some 120 exhibiting companies filling around 4,200 sqm of space.
Press coverage was also more extensive than in previous years, thanks to the fertility industry's high profile in the UK. Some 50 members of the press attended, including a good showing of domestic media. Stories on a key conference theme, low-cost IVF, appeared across the world.
"London is the ideal place to do an event in this field," says Van den Eede. "In terms of research and clinical practice, the UK is where it all started with Bob Edwards and Patrick Steptoe creating the first 'test-tube baby'."
London's status as a vibrant world city also helped attract more delegates. "London is an attractive major city with some great historical and social aspects, so we attracted more people to this conference."
Delegate feedback was extremely positive, with satisfaction ratings averaging 83.2 per cent, exceeding all previous years.
How London & Partners' Association team helped
Venue and transport: advice on London's major venues and public transport systems
Social programme: advising on a social event at the Science Museum
Introductions: to professional conference organiser partners
Accommodation: recommending and booking hotels close to ExCel; identifying rooms in tiered price brackets
"London & Partners proved very useful in advising us," continues Van den Eede. "When you organise a meeting like ours, you always benefit from a strong convention bureau such as London & Partners which can provide a complete service.
"London and Partners had a major role to play. They helped me get things done, showed me around and introduced me to their partners. They were a single point where I could go and ask for advice and help. They provided contacts. We had a very good conference party at the Science Museum and they advised us.
"London & Partners also helped us identify hotels in different categories that were close to the Tube underground rail network and the Docklands Light Railways (DLR) so that people could move around easily. They helped with blocking booking of hotel rooms.
"All of this was very positive. London & Partners were also responsive whenever we had questions."