IFSO case study: A major world congress with exceptional results
How the London Convention Bureau supported IFSO World Congress, a major medical association meeting that exceeded its attendance and sponsorship targets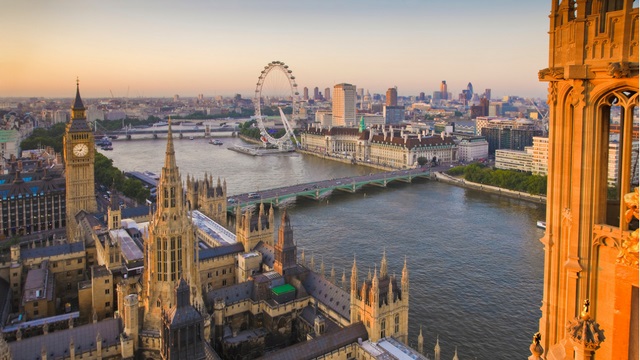 The International Federation for the Surgery of Obesity and Metabolic Disorders (IFSO) needed a host city for its 22nd World Congress.
IFSO wanted a location that could give its delegates a seamless, integrated, unforgettable experience. The Federation chose London and held the event at the Central London International Conference Centres (CLICC) in Westminster.

"The congress exceeded its original target of 1,800 global delegates as well as succeeded in surpassing its initial sponsorship target by 300%."
Eija Hakkinen, Project Director, TFI Group

Why London?
Centre of excellence: The UK is a global leader in obesity surgery and as a result, London is a knowledge hub for the sector, with top bariatric surgeons based here.
Extensive network: London also anchors the Golden Triangle of life sciences with Cambridge and Oxford and has four universities in the global top 40.
Strong track record: The city has proven expertise in hosting large-scale association events. It has retained its top 10 place for eight years in the ICCA rankings for number of meetings.
Supporting the bid
The association's headquarters asked its local societies to bid to host IFSO 2017. The London Convention Bureau helped the British Obesity & Metabolic Surgery Society (BOMSS) to prepare the bid document, managed the bid process and build a strong case for London as the host city.
We gathered many partners to support the bid and suggested multiple locations including the winning venue. Four professional conference organisers (PCOs) then tendered to run the conference for BOMSS.
Travel for Industry Group (TFI) won the bid due to their wealth of experience, including work of a similar size at QEII and Central Hall; transparent costs; and their ability to raise sizeable sponsorship. TFI worked with BOMSS to create a detailed budget from the start and to assess, mitigate and manage risk.
Selecting the venue
The number of delegates meant IFSO needed a large venue for plenary sessions and exhibitions, plus flexible spaces for networking and ancillary events. The London Convention Bureau suggested Central London International Conference Centres (CLICC), a newly launched joint venue with an excellent location directly opposite London icons Westminster Abbey and the Houses of Parliament.
CLICC combines the Queen Elizabeth II Conference Centre and its next-door neighbour, Central Hall Westminster. The two venues offer plenary space for up to 2,160 people in one room, 2,067m2 of exhibition space and multiple reception and breakout rooms.
"It's always a pleasure to work with London & Partners, as they do such a fantastic job of championing business in our city. Partnership working is key to attracting prestigious international events to London, as demonstrated by the bid for the IFSO conference. Working with Central Hall Westminster is also helping to bring more large-scale events to Central London, as the combined space of our two venues offers greater flexibility and choice of space for event organisers."
Sue Etherington, Head of International Sales and Industry Relations, QEII Centre.
Exceptional results
The IFSO World Congress took place successfully at CLICC from 29 August to 2 September 2017. World leaders in metabolic and bariatric surgery came together to learn, talk and collaborate.
Key metrics:
2,759 delegates from 82 countries, 53% above the 1,800 target
Sponsorship target exceeded by 300%
The five-day programme included:
The three-day main congress
A presidential address from feted explorer Sir Ranulph Fiennes
A conference on sleeve gastrectomy
9 additional postgraduate courses
10 parallel scientific sessions
Live-streaming of 22 surgical procedures from around the world
Partnerships included:
13 main sponsors
2 sponsors of the postgraduate courses
50+ exhibitors   
21 endorsing societies and organisations
Delegates also enjoyed:
A British-themed welcome reception featuring iconic British acts
A boat ride along the Thames past London landmarks the Houses of Parliament, the London Eye and Tower Bridge
A congress dinner at the National Maritime Museum
"IFSO has been a great project with an excellent, complex scientific programme of over 500 invited speakers and abstract presenters as well as over 50 exhibitors. And a live streaming of 22 live surgical procedures from operators around the world!
"
Eija Hakkinen, Project Director, TFI Group
London is a world-class destination for big events, thanks to its wide choice of venues, 146+ hotel rooms and excellent cultural offering. London & Partners facilitates the bid process, making the case for London and unlocking our network of over 400 partners across the capital.
How can we help you?
IFSO is just one example where the London Convention Bureau has helped smooth the bid process, make the case for London and connect event organisers to our network of partners across the capital.
If you're interested in bringing your event to London or would like to discuss a proposal, contact us!