The 22nd World Congress of International Federation for the Surgery of Obesity and Metabolic Disorders
The 22nd World Congress of International Federation for the Surgery of Obesity and Metabolic Disorders (IFSO) took place at Central London International Conference Centre (CLICC) in central London on 29 August - 2 September 2017.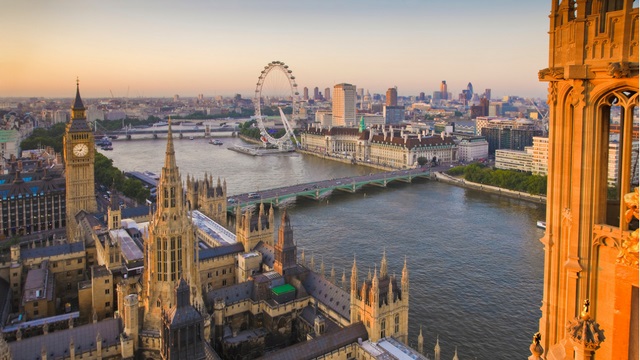 The Event
The 22nd World Congress of International Federation for the Surgery of Obesity and Metabolic Disorders (IFSO) was successfully held in Westminster at the QEII and Central Hall Westminster, collectively known as Central London International Conference Centre (CLICC), on 29 August - 2 September 2017. IFSO brought together world leaders in metabolic and bariatric surgery to educate, discuss and collaborate. The British Obesity & Metabolic Surgery Society (BOMSS) were part of the Association of Upper Gastrointestinal Surgeons (AUGIS) and coordinated the event in London on behalf of the Federation. IFSO welcomed a total 2,759 attendees, representing 82 countries to the event. 
"The congress exceeded its original target of 1,800 global delegates as well as succeeded in surpassing its initial sponsorship target by 300%."
Eija Hakkinen, Project Director, TFI Group

IFSO's five-day programme included the 6th International Conference on Sleeve Gastrectomy, alongside 9 more postgraduate courses, and the 3-day main congress with 10 parallel scientific sessions. IFSO 2017 secured partnerships with a total of 13 main sponsors, 22 exhibitors and 21 endorsing societies and organisations. 2 sponsors supported the Postgraduate courses. For the first time the congress had a non-medical speaker, with Sir Ranulph Fiennes, the world's greatest living explorer, delivering an inspirational speech at the Presidential Address.

The congress also organised networking programme for attendees with a British-themed Welcome Reception in the exhibit hall at the QEII Centre, with iconic British acts entertaining the guests. The attendees enjoyed a boat ride along the Thames passing London landmarks, including the House of Parliament, London Eye and Tower Bridge, before heading down to the National Maritime Museum for the Congress Dinner in the Neptune Court at the museum. 
 
The event was the first instance of CLICC being used for an association event; the combined spaces of QEII and Central Hall Westminster created the perfect balance of exhibition space and break out rooms and all within the centre of London. The plenary session was hosted at Central Hall Westminster and the rest of events (including an exhibition) at the QEII centre. For London & Partners it was an equally exciting landmark event as it was the first confirmed event in CLICC for the Convention Bureau.

These numbers required the venue to offer a fantastic experience and an ability to host large numbers in a variety of spaces. There was also a need for networking events, the logistic aspect of attendees needing to attend several different events, and smaller break out rooms. CLICC offers plenary space in London's oldest purpose built meeting centre, Central Hall Westminster's Great Hall, and exhibition space on the third floor of QEII with fantastic views of Westminster Abbey. Both venues will complement their variety of unique and functional break out rooms to the 5 day IFSO conference.
The Bid Process
Initially London & Partners was in touch with the association's headquarters in Italy, in response to a call to the local societies to bid. London & Partners suggested the use of CLICC as the venue and aided the local societies by preparing the bid document and building a strong case for London as the host city. The working relationship worked well and enabled London & Partners to put forward many of our great partners to strengthen the bid.
Once the bid was launched, four Professional Conference Organisers (PCOs) put themselves forward to organise this IFSO conference for the local organising committees. London & Partners offer a free and impartial service as the Convention Bureau for London, and managed the bid process, receiving applications from these PCOs, and suggesting multiple venues including the QEII Centre and Central Hall Westminster.
Travel for Industry Group (TFI) won the bid, and are an excellent PCO partner for IFSO as they have a wealth of relevant experience, including work of a similar size at QEII and Central Hall. There was a need to raise a sizeable sponsorship, which was possible for TFI. In addition, TFI offered a completely transparent approach, priding themselves on having no hidden costs or mark ups. This qualified them as the best PCO to ensure the delivery of a fantastic conference for the client.
TFI supported the local organising committees and societies in creating the event. The British Obesity & Metabolic Surgery Society (BOMSS) are part of Association of Upper Gastrointestinal Surgeons (AUGIS) and TFI and BOMSS worked together to create a detailed budget from the start. BOMSS had to demonstrate to AUGIS that the risks were assessed, and how to mitigate and manage those risks.
TFI have a great working relationship with CLICC and negotiated a mutually beneficial costing model. From first mention of the IFSO London 2017 event in 2012, the organisations anticipated congress attendance numbers would grow hugely. Rather than agree a minimum number of delegates with CLICC, they agreed on a costing based on the break-even number of attendees. Once reached, every 100 attendees over that break-even number meant that CLICC would benefit financially. This unusual model is ideal for an event in which delegate numbers grow over time.
Why London?
The United Kingdom is a centre of excellence for obesity surgery. The British government and the NHS (National Health Service) has prioritised obesity and metabolic disorders for some years now and as a result the UK, and in particular London, is a knowledge hub for the sector. This is in addition to London being a part of the Golden Triangle of Life Sciences with Cambridge and Oxford. The local network is extensive and distinguished. Many various organisations supported the TFI bid, and AUGIS and BOMSS have a lot of sector support, including top bariatric surgeons. The joint venue, CLICC, was chosen because of its excellent location in London directly opposite London icons, Westminster Abbey and the Houses of Parliament, ensuring international delegates could enjoy the experience only London can bring.
"It's always a pleasure to work with London & Partners, as they do such a fantastic job of championing business in our city. Partnership working is key to attracting prestigious international events to London, as demonstrated by the bid for the IFSO conference. Working with Central Hall Westminster is also helping to bring more large-scale events to Central London, as the combined space of our two venues offers greater flexibility and choice of space for event organisers."
Sue Etherington, Head of International Sales and Industry Relations, QEII Centre.
"IFSO has been a great project with an excellent, complex scientific programme of over 500 invited speakers and abstract presenters as well as over 50 exhibitors. And a live streaming of 22 live surgical procedures from operators around the world!

As a Project Director for IFSO 2017 I've enjoyed the challenges of a large project and have worked very closely with the venues, the local committees and international stakeholders as well as my team at TFI Group to ensure a smooth delivery of this important annual congress."
Eija Hakkinen, Project Director, TFI Group
London is a world-class destination for big events, thanks to its wide choice of venues, 146+ hotel rooms and excellent cultural offering. London & Partners facilitates the bid process, making the case for London and unlocking our network of over 400 partners across the capital.
Need help for a bid? Our team can help, contact us!