Mobile brought to life at Church House Westminster
Mobile Convention London was held in London for the second time and experienced an even bigger audience than before with a host of global brands attending the event.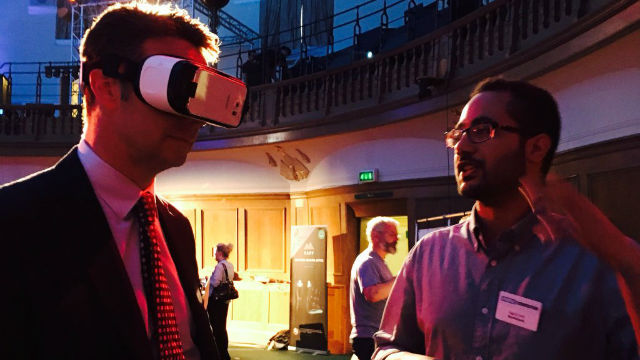 Background
Mobile Convention was first held in 2010 and has grown substantially every year since. In 2016, the conference returned to London's Church House Westminster for a second year to great acclaim and attracted an even bigger audience. The one day conference offered attendees a broad insight into the future of mobile landscapes and showcased the business possibilities of new technologies and application.
The Event
The event was attended by over 130 delegates from the mobile world who were welcomed into Church House Westminster's, with its Assembly Room and Hoare Memorial Room turned into a high tech playground. Global brands attending the event included Twitter, British Airways, Shell, Tesco, Telefonica and Eurostar amongst others. Mobile Convention London encouraged participants to use social media to share their mobile experiences. Using the hashtag #MobileCon2016, hundreds of tweets and photos were posted.
The Programme
The programme featured interactive presentations and panel discussions with international speakers, networking and a high tech playground providing delegates with the chance to spend time with like-minded people that either have, or want to, fully embrace mobile. Mobile Convention London firmly believes that being 'mobile first' just isn't enough. To stay one step ahead of the competition and engage effectively with customers, organisations need to adopt a mobile philosophy. Its conference programme reflected this with topics including:
Physical and digital: finding the balance that makes the ordinary extraordinary
The rise of the connected marketer
How can mobile improve the customer journey
Engaging with the shopper via mobile
Fluid is the new normal
Size doesn't matter
Where did the banks go?
Real-world mobile innovation
Feedback
Our first Mobile Convention London at Church House was a huge success and 2016 was no difference, with an even bigger audience. Our exclusive conference program was enhanced by mobile visionaries and best practice cases combined with the invaluable opportunity to participate and network
Hodny Benazzi, General Manager of CM and founder of Mobile Convention London