The Nature Conservancy London Launch
An event in a revolutionary Zaha Hadid-designed venue, set in a leafy royal park, gave this conservation charity a spectacular launch into Europe, connecting it to philanthropists and key industry leaders.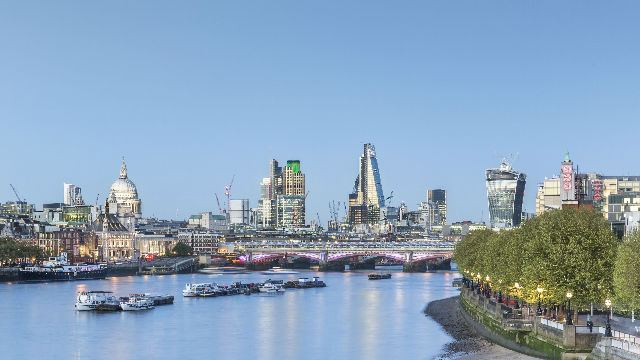 The challenge: within tight timeframes and remotely from the US, organise a high-profile European launch.
US-headquartered The Nature Conservancy, one of the world's leading conservation organisations, opened its European HQ in London in January 2014.
But how could the not-for-profit organisation, which has offices in 35 countries around the world, engage target audiences and generate maximum publicity for its new opening?
Charles Papa, Director, Meetings Management at The Nature Conservancy, wanted to stage a launch event in London to:
 introduce the charity's UK, European and global activities
garner support from industry leaders, artists and policiticians
engage potential donors and philanthropists.
"We were trying to get the cream of the crop interested in conservation and raise our profile," comments Papa. "We wanted to let the key individuals in London know: key partners and key donors and people interested in conservation."

Why London: a city of global leaders
A combination of excellent transport links, an idyllic park setting and easy access to five-star accommodation were key to the venue decision says Papa.
London's concentration of industry leaders — the city is home to the continent's best workforce and biggest concentration of headquarters — also made it easier to target senior sector figures.
"London is a truly global city," continues Papa. "It's almost like the crossroads of the world today. Everybody is doing business in London at some point."
Serpentine Sackler Gallery: a ground-breaking venue
Designed by prolific architect Zaha Hadid, London's Serpentine Sackler Gallery was one of the city's most exciting 2013 openings.
The futuristic tensile structure is set close to a tranquil lake amid the 242-acre Kensington Gardens, one of London's leafy royal parks.
Papa says: "The Sackler was relatively new; a venue that a number of people hadn't seen, and we were new too."
Highlights: a good balance of socialising and publicity
An idyllic spring evening with cocktails in the gallery and in the gardens.
Information kiosks were scattered throughout the venue, displaying videos and information about the charity's climate change programmes and encouraging guests and staff to mingle.
Easy access for attendees from across the globe thanks to London's five international airports and excellent urban transport links
I couldn't have asked for a better event anywhere. It was very successful and helped move us another step forward to being a global organisation.
Charles Papa, Director, Meetings Management, The Nature Conservancy
Results
Nearly 300 guests attended the launch event, far exceeding the 200 target.
All key audiences were in attendance, including scientists, environmentalists and politicians, and senior figures in the arts and business.
"From the catering to the AV team, they all did an excellent job," comments Papa.
The Nature Conservancy's European programme, centring on London, has since expanded beyond its original remit to take in private philanthropy, corporate engagement and impact investment
 
How London & Partners helped
Finding a suitable venue
Identifying accommodation
Practical assistance: health and safety compliance and meetings etiquetteenue search: numerous visits to suitable venues across London
Papa explains: "We had a short timeframe in which to pull this event together. I got this assignment just before Christmas 2013 and had to pull it off by April 2014. I knew I would need some assistance.
"I also had to do it all remotely, and that was one of the things that was excellent about working with London & Partners. I felt that I had a member of staff working for me in London.
"A good international planner can use the time difference to their advantage. I was able to present information to London & Partners in the afternoon, and the next day I would come in the morning and there were all the answers to my questions.
"London & Partners were very friendly. They helped with planning some of the ins and outs of the way meetings are done in Britain; hiring facilities; having to have health and safety inspections prior to the event. There was a real value to this."