Prudential Corporation Asia, President's Club 10th Anniversary
London delivered world-class hotels, restaurants, entertainment and professional event services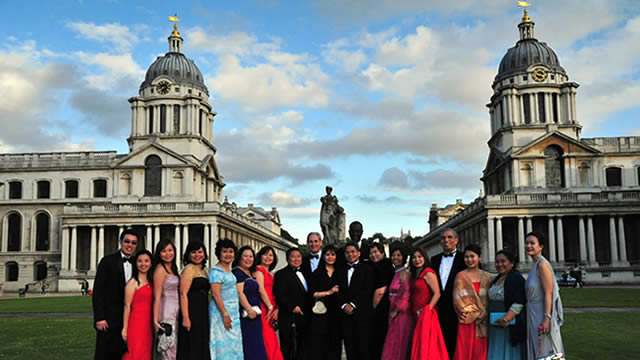 Prudential Corporation Asia, Presidents Club 10th Anniversary – Live it Up in London, 2011 was designed as a "thank-you" and incentive for the corporation's top achievers. Prudential Corporation Asia brought 200 delegates from 10 countries to London for five days of meetings, entertainment, VIP treatment and a gala dinner.
Luminous were tasked with creating the five-day programme, which was required to be of five-star quality and include a number of VIP hospitality services. The programme was organised to coincide with Wimbledon 2011, which provided an iconic London experience to theme the tour around as well as access to special guests and five-star hospitality that ensured guests truly felt like VIPs.
Highlights of the integrated incentive programme included:
world-class dining across 10 of London's top hotels and restaurants
an inspirational speech by Martina Navratilova at a half day company meeting
a full day VIP hospitality programme at Wimbledon
a Thames river cruise before a gala dinner at The Royal Naval College, Greenwich
London was the ideal destination for the event, delivering a combination of world class hotels and restaurants, entertainment and professional event services.
How London & Partners Helped
Through a hosted familiarisation trip, London & Partners introduced Luminous to suppliers and venues that would later become key players in the programme including hospitality providers, a local DMC, the gala event venue and guest hotels The Langham and The Landmark.