Radisson Blu Edwardian Heathrow Hotel Hosts Global Pharmaceutical Conference
Radisson Blu Edwardian Heathrow hotel's dedicated events team was approached by a specialist pharmaceutical agency, with the opportunity to provide a proposal for a three-day residential product training session for up to 200 global delegates, in the last quarter of 2017.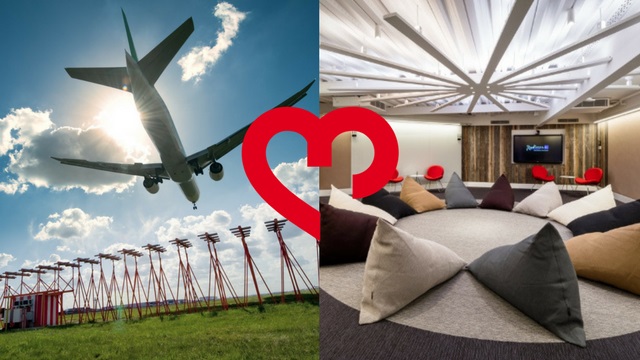 The Requirements
The organisation required a venue that was easily accessible for healthcare professionals travelling from abroad, as well as from within the UK. For a large gathering, flexible space was of vital importance, as well as the fastest, strongest Wi-Fi available across a large number of devices to ensure the smooth running and collaborative nature of the event. Due to the confidential nature of the healthcare sector, it was necessary for the staff of the venue to have a comprehensive understanding of the Pharma Code of Practice for the Pharmaceutical Industry, and to be fully equipped to cater to the specific requirements of the conference.
The Bid Process
The meetings and events team, and dedicated Healthcare Champion at the Radisson Blu Edwardian Heathrow hotel, conducted a site visit for the pharmaceutical agency's events coordinator, and were able to effectively showcase the offering to build a strong case for the unique venue. The unrivalled location, opposite Heathrow airport, ensured that international and UK-based delegates alike could enjoy a hassle-free and quick journey, while the hotel's Compliant Venues accreditation reassured the client that staff were able to recognise and cater to the needs and priorities of the healthcare professionals. The team was able to provide a quote for a selection of healthy, balanced menu options to ensure adherence of the food and beverage caps as dictated by the Pharma Code of Practice for the Pharmaceutical Industry. The generous space of the hotel's County Suite, which can accommodate up to 500 delegates, was especially well suited to the conference. It was also a cost-effective solution for the pharmaceutical agency, with the venue competitively priced. The option to host the entire delegation on the first day for a product training session, easily splitting the same meeting room into four separate areas to enable more focused, dedicated activity for the remaining days, was also very attractive to the pharmaceutical agency.
The Result
Following the site visit, the Radisson Blu Edwardian Heathrow hotel was chosen as the venue for the three-day conference. The 200 global delegates were able to congregate at the hotel thanks to its proximity to the airport, while the on-site car park was invaluable for those who had chosen to drive. Provided by BT, the hotel's furiously fast Wi-Fi, available on an unlimited number of devices, guaranteed uninterrupted streaming for each guest. Finally, the functional and flexible nature of the space allowed the itinerary to run successfully and smoothly.
The name of this conference has had to be removed for discretionary reasons.