A case study - The International London Breast Meeting 2017 at the Royal College of Physicians
The International London Breast Meeting has established itself as an essential meeting in the academic diary. The 2017 event aimed to deliver an inspiring and thought-provoking programme in oncological, reconstructive and aesthetic breast surgery, attracting a fifty-strong faculty of expert speakers and 420 attendees from 38 different countries. The three-day scientific symposium with debates on controversial topics took over almost the whole venue and was broadcast live in 4 different languages worldwide to online delegates in 26 countries.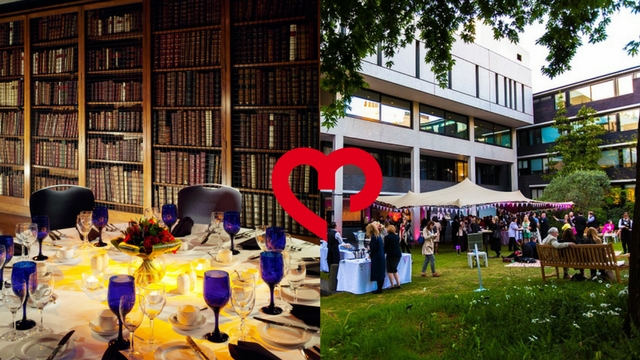 The Venue
Following the success of the 2016 event, organisers opted to return to The Royal College of Physician's in the heart of London's Regent's Park. It is the oldest English Medical institution in England and has now been hosting medical events for 500 years.  Located at the pinnacle of the UK's the 'golden triangle' consisting of world class life sciences institutions based in Oxford, Cambridge and London, it is housed in an elegant, grade 1 listed modern building. 
Its position just a short walk from a number of London terminus stations makes it an easy journey for delegates based in the UK whilst delegates from cities including Barcelona, Paris, Berlin and Warsaw can be in London within 3 hours. Those travelling from further afield were able to benefit from London's five international airports within an hour's drive, which help make London as one of the most connected cities in the world.
The Value
The London Breast meeting took advantage of RCP's world-class audio visual technology in order to offer a special 'online only' delegate registration option. Delegates who were not able to travel to London could purchase the opportunity to watch all of the conference sessions via a live stream directly to their device whilst still obtaining CPD points. Thanks to the sophisticated technology hard wired into the building all delegates were able to revisit sessions via a video on demand function.
The technical brief was very specific and demanding; the event included large interactive panel discussions for up to 20 speakers at one time and over 40 video content heavy presentations over 3 days. It was a very tight program without any room for technical delays. Every technical element of the brief was delivered by the in-house audio-visual, technical and media services team. 
Hear more from the organisers about how our AV teams supported the successful delivery of the event in this video.

By having the latest audio-visual and video streaming equipment built-in to both our lecture theatres and a team of expert technicians who are employed directly by the venue, the Royal College of Physicians were able to offer the highest production values and reliability at a fraction of the price of a traditional production company. All as part of a full "one stop shop" event delivery service.
As well as top of the range AV, delegates enjoyed tasty and satisfying hot fork buffet lunches, served in both exhibition spaces allowing access for all and keeping people in these important areas, ensuring value for exhibitors. The menu was carefully selected with the international delegates in mind, changing daily ensuring dietary, cultural and religious requirements were accommodated. To keep people healthy and alert fruit and vegetable smoothies were served during the morning arrival coffee break and iced coffee in the afternoon were offered, adding value for delegates and offering variety throughout their conference. A drinks reception was held on two evenings with a delicious selection of canapes served to those attending.
The Feedback
As a result of their experience over the past two years we are proud to confirm that the event will return to RCP again in 2018.  The lead organiser told us: "As expected it was a really busy 3 days, but everything went as planned and your team really looked after us and all of the presenters. We have also had really good feedback about the online stream, so we were really pleased with how this was managed."