The 3rd world congress of Cultural Psychiatry
London attracted more delegates than previous for WACP and boosted membership, especially amongst young people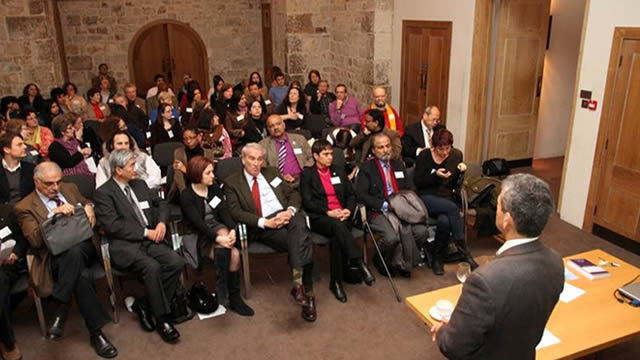 The World Association of Cultural Psychiatry promotes mental health and well-being worldwide so naturally it wanted to stage its triennial congress in a city renowned for its multiculturalism and diversity.
In 2006, the association decided that London's Olympic year would be a perfect fit to get across the multicultural message and present the role of the arts, laws and humanities in promoting the well-being of young people in a diverse and global village.
The organisation doesn't have the larger funds of other associations however, so congress Chair Professor Kamaldeep Bhui and his team needed the UK capital to provide excellent value and budget options.
The three-day conference took place at Queen Mary University of London in east London, which not only provided the perfect event space at great value, but also ensured the involvement of young people and students in the congress programme.
Two pre-congress days were held on 7 and 8 March 2012. The first focused on students training to work in the area of mental health and consisted of a series of seminars at St Bartholomew's Hospital, in central London. The second pre-congress day dealt with the spiritual side of mental health and well-being and took place in the spectacular surroundings of The Wren Suite at St Paul's Cathedral.
The following day, almost 400 delegates from 39 countries arrived at Queen Mary University for three days of talks, films and discussion.
A social programme throughout the congress gave delegates the choice to book guided walks around the UK capital or tour London's Olympic sites, the Houses of Parliament or the Tower of London.
A gala dinner took place on the second evening in the Octagon building within the university campus and delegates were welcomed on the first evening with a Bollywood film screening and networking evening.
Results
President of the World Association of Cultural Psychiatry, Professor Bhui says: "Delegates came from varied public sector roles such as social workers, nurses and counsellors, as well as doctors and physicians so it was important that the congress wasn't a high expense. London & Partners was invaluable at helping us to stage a well-run congress within a very limiting budget. The Associations Team at London & Partners helped us to source budget hotel options as well as the main conference hotel, The Grange at Tower Bridge, which was in a prime central location and accessible to the main university campus.
"London & Partners was terrific at holding our hands throughout the event organising process and helping influence major public bodies in London highlighting the importance this event would be for London and its society.
"Holding the 3rd World Congress of Cultural Psychiatry in London really helped to attract many more delegates than three years prior in Italy and has helped to boost our membership, especially amongst young people. We couldn't have done it without the help and influence of London & Partners and their hard work provided us with a smooth and accessible congress, enjoyed by all who attended."