WorldVentures motivational conference in London
London's hospitality and large venue sizes attracted WorldVenture's motivational conference.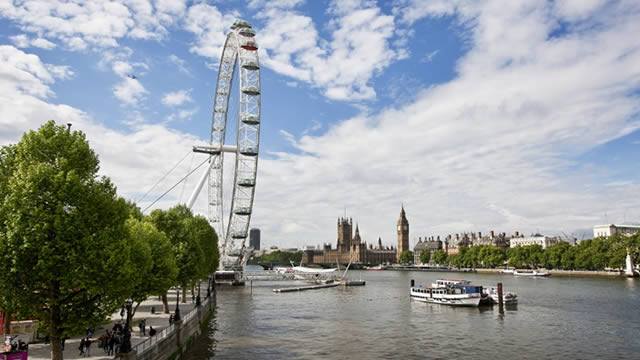 WorldVentures sought to host a successful conference, attracting and motivating thousands of its sales staff from across Europe.
Global travel company WorldVentures wanted to run a motivational conference for its European sales force. They are the world's largest direct seller of curated group travel, with more than 120,000 representatives in more than 24 countries. It provides its sales reps with information and support to sell holidays and entertainment packages. Event planners Mike Walker Associates organises 15-20 events for the company every year. With input from London & Partners, London secured the event against competition from Paris, Frankfurt, Rome and Amsterdam. The conference, organised by Mike Walker Associates on WorldVentures' behalf, was hailed a great success, attracting more than 3,500 delegates.
 
What would your advice be to someone looking to run an event in London?

"London is easier to work in than most cities, but make time to plan out the logistics. Take time to understand the transport system. London transport works well, but when it comes to getting to and from somewhere, you need to understand how it works."

How did London & Partners help?

"London & Partners invited us to London and spent three days with us looking around. They made us aware of what was on offer."

Did London & Partners make a good case for holding the event in London?

"It was the people at London & Partners and ExCeL who really won us over. They made us think that we really did have to be in London. We enjoyed a lot of great hospitality. Everyone really went out of their way for us."

Why choose London over other cities?

"We were looking at Paris, Frankfurt, Rome and Amsterdam as well as London. When you have between 3,500-4,500 people, there are limits on where you can go. We needed a city that could handle the size. London is one of those cities that can handle anything that you throw at it — as we saw in the 2012 Games."

London is Europe's best connected city and offers nearly 117,000 hotel rooms. Were these factors?

"London airports can cope with anything. The hotels are available and are at a good price point. There is always somewhere with venue space. We had people flying in from many places so it was important that they could get to the city easily and then get around. London is excellent for this."

ExCeL London is the UK's most flexible event space offering an auditorium, banqueting hall and conference space for thousands. Why did you pick it?

"ExCeL really fitted the bill. We were really impressed by its audio-visual capabilities, which proved to be very valuable for us. The facilities were top-notch; on a par or beyond what we are used to. ExCeL made this an easy event for people; everyone was able to get to places. Also, the wi-fi and technology is reliable, which is certainly not always the case."

London was the world's most popular destination for tourists in 2013 . Did your clients have time to explore the city?

"London & Partners helped our delegates set up trips to many places. We got our clients in a few days early to do various meetings and saw Taylor Swift at the O2 arena. The clients really enjoyed the area: a good number saw the Crown Jewels and went out into the countryside to visit Stonehenge. Many of them went to see Buckingham Palace."

How successful was your event?

"The flights were easy. Everyone was able to get where they were going easily. Hotels were available at rates that didn't deter anybody. And the city had lots to offer that people enjoyed. Overall, we rate it at a good solid 80 per cent — that is a good deal for us. The attitude of the British people and their hospitality is something we would rate very highly."
Results
The WorldVentures 'Momentum' conference was held in February 2013 in ExCeL London, attracting 3,500 sales staff from around Europe. It generated an estimated gross value add (GVA) for London of £1.3m.
 
How London & Partners helped
Fact-finding tour: a three-day accompanied trip around the capital
Venue selection: guidance on venues and their relative merits
Hotel and excursion advice: recommendations on London's accommodation and attractions
Mike Walker, Owner, Mike Walker Creative