10 Top Tips for Multisensory Corporate Events
Looking for inspiration? Check out these suggestions on how your event in London can be made to appeal to all of the five senses.
1. Lights on, for a visual spectacular
Think you've seen everything London has to offer? Think again. Give your event a whole new look by holding it in one of London's iconic landmarks – but as you've never seen it before. Everyone knows Tower Bridge, but when was the last time you saw a 12-metre tall Incredible Hulk standing in the middle of the Thames and raising the bridge with his bare hands?
That's exactly the high-impact visual experience that the global brand experience agency Drive created for the launch of the video game Disney Infinity 2.0: Marvel Super Heroes. Harness the power of cutting edge projection mapping techniques to create visual illusions that will stay in your participants' memory long after your event is over.
2. Get theatrical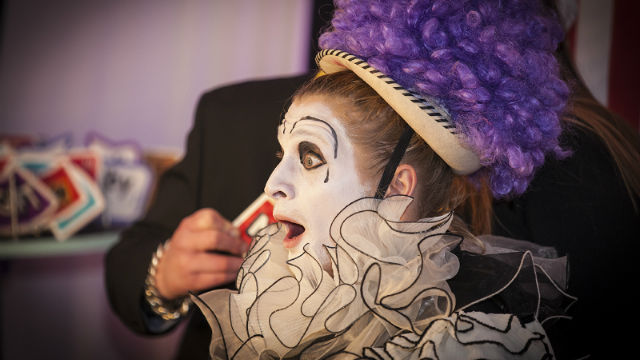 Harness the talent of London's abundant supply of performers to create an unforgettable, totally immersive corporate event. For The Brewery's, Dream Circus Christmas Party, the venue was transformed into the mysterious Dream Circus. On arrival, guests walked through the mouth of a clown before being welcomed by a giant elephant, attached to a hot air balloon, floating above them in the main reception area, while a lone strange ring master played gypsy folk songs on the accordion. Entertainment included: Dot Cotton the Clown, Magicians, Harlequin ballet dancers, a clown on a tiny bike, and a uni-cycling juggler.
3. Switch off and boost the taste buds
For a truly unforgettable product launch, team building activity or food and beverage tasting, try depriving your participants of one of their dominant senses - sight! Barry Ross Rinehart of the Multi Image Group reminds us that eating in the dark heightens the focus on the food's flavours and textures. The experience of specialist restaurants such as London's Dans Le Noir shows that events that include dining in the dark offer participants the opportunity to enhance creativity, break hierarchical barriers and interact more meaningfully with each other.
4. Add colour to create the right mood
Match the meeting room colour scheme with your meeting's objectives. According to the findings of psychologists at the University of British Columbia, colour schemes really do make a difference to participants' performance. Their research showed that people in a room painted red performed much better at skills that required accuracy and attention to detail, than people in a blue room. But those in the blue room outperformed the red group on creative tasks requiring imagination by twice as much.
Try a venue like 8 Northumberland Avenue, London's most central venue, where its white walls mean that you can used coloured lighting to create exactly the mood that matches your meeting's goals.
5. Use music to generate emotions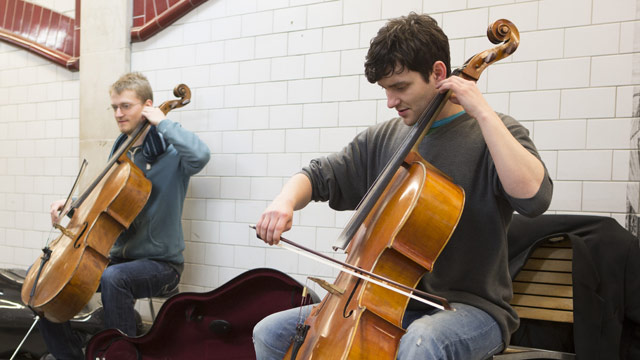 Add music to your event strategically, to generate the emotions you want your audience to feel at specific times during their meeting. A recent report by BrainStrength SystemsTM and PSAV suggests that well-chosen entrance music can set the right mood for the meeting. During brainstorming or problem-solving sessions, light classical music speeds up thought, while music related to the conference topic can also be used to introduce activities or illustrate key points, creating immediate recognition and adding to the meaning of the event.
Finding the right type of musicians is made easy by companies like Music for London, a collective of London's most requested professional musicians, from classical to jazz and swing – and beyond!
6. Use scents to trigger positive emotions
Try scenting conference sessions, to trigger positive emotions in participants. Smell is the only sense that actually has a direct connection to our body's limbic system, which is the area of the brain that processes emotions. Andrew Broadbent of 17 Agency, highlights studies that have found that lemon scents increase concentration in people, while lavender and orange scents help to reduce anxiety – which is why they are sometimes used in dentists' waiting rooms!
A great example of a London venue that's a real treat for your participants' olfactory sensors is the May Fair Hotel, with its specially-created signature fragrance of freshly-cut grass beautifully mingled with lemon grass incense sticks. As soon as they walk into the hotel, the fragrance gives guests a feeling of wellbeing that will remain with them for the duration of the event.
7. Turn up the tactile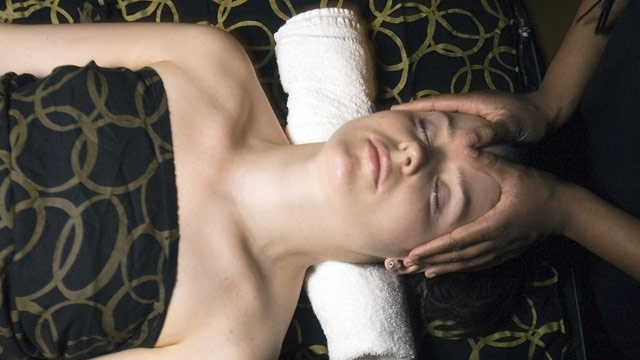 In a world where so much of our interaction is virtual – Facebook, e-mails, texts – physical contact is more precious than ever. The skin is the body's largest organ and the source of our vital sense of touch – so make sure you use it in your events. Use breaks in the your conference programme to give participants the chance to relieve tension, revitalise the body and refresh the mind through short back rubs or neck and head massages from the professionals. Companies such as London Serenity who offer a range of mobile massage services. This helps participants remain calm and focused for the duration of the event.
You might even want to incorporate a short yoga session into your event. London's magnificent Banqueting House offers yoga sessions with mood-enhancing lighting and music, which create a relaxed environment that assists your participants' concentration and learning.
8. Immerse participants in music making
Nothing gets a team to bond more effectively than singing or playing music together, and immersing conference or incentive attendees in music-making is also a powerful tool for engaging them and giving them an energy boost. Drum Café offers teambuilding events and entertainment through interactive rhythm and drumming activities for groups of between 10 and 10,000 people in any venue.
Or get your incentive programme winners immersed in sound by letting them make a recording of their very own song in the most legendary recording complex in the world: Abbey Road Studios, home to countless landmark recordings from artists from The Beatles to Adele. Groups can work alongside Abbey Road's own recording engineers and professional vocal coaches to record the song of their choice and have it mixed on to a souvenir CD.
9. Keep attendees' hands busy
A tip from the PH Hotels Collection, which includes the Hotel Russell in the heart of Bloomsbury: some people like to be 'doing' something at all times, and small actions like doodling help keep them focused by engaging some of their senses.
Giving attendees something to do with their hands can help them stay alert and stay awake – an important part of participant engagement. So give them a little fun by placing a few playthings on the meeting room tables for them to pick up and use at their own discretion. Some great examples are: stress balls, Play-Doh or Silly Putty, and paper and pens and markers for people to doodle with.
10. Make an impact: keep it local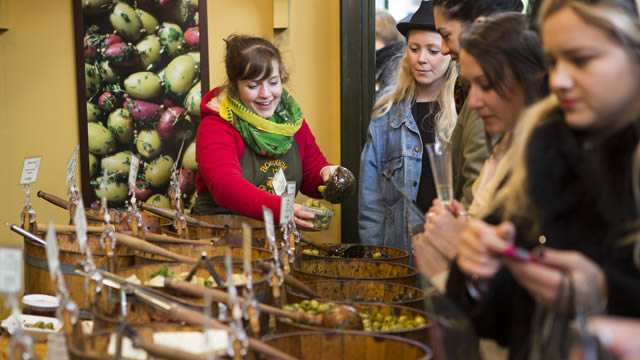 Use local tastes and smells to give your event a real sense of place. Some of London's most delectable tastes and smells can be experienced in and around Borough Market, one of our largest and oldest gourmet food markets with around 70 stalls selling fish, meats, vegetables, ciders, cheeses, breads, coffees, cakes and patisseries.
Corporate events organiser Eventwise, in collaboration with Wildgoose, offer an amazing treasure hunt for groups, taking in the sights, smells and tastes of Borough Market and including blind-tasting experiences of some of the amazing produce on sale.
Get inspired
Read on to access case studies and tips from venues and services who are experimenting with senses in their events.