Be proactive and eco-friendly when visiting London for your next event. The Mayor of London has set out an ambition for the city to be zero carbon, zero emissions and zero waste by 2050. As the first National Park City, 33% of London's areas are dedicated to green space.
From a selection of sustainable venues and caterers with a zero-waste policy, to energy-efficient technology in meeting rooms – London has all you need to create a sustainable event.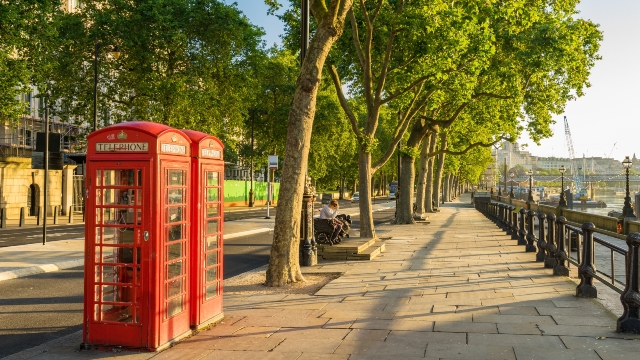 Go green with these sustainable tips
1. Choose from London's many options for travelling, including the London Underground system which seamlessly gets you around the city. Or take the bus – all double decker buses are now hybrid or electric. The city is also home to eight of the world's first hydrogen buses, which emit only water vapour while reducing noise pollution.
2. London has a growing bike scheme – and the first half hour is free! Santander Cycles is available 24/7, 365 days a year. There are more than 750 docking stations and 11,500 bikes in circulation across London.
3. Stay hydrated! London has more than 3,000 water refill stations to replenish your bottle throughout your day and of course help contribute to minimise plastic waste. Restaurants and cafes will also refill your water bottles free of charge. Download the Refill app to find out more.
4. The city takes ethical eating seriously with many restaurants adopting seasonal menus using locally sourced produce and suppliers. Donate your surplus food to organisations like City Harvest or Olio who can redistribute it to the local community.
5. Give something back while expanding your teamwork skills. Join a Thames River clean up or combine your team building incentive with a charity of your choice.
6. London's hotels are on the important journey to reduce their waste and emissions. Support them by reducing the number of electrical appliances being used in your room at any one time, keeping your towels for more than one night and turning off electricity and air con when leaving your room.
Discover more sustainable London