Business travel in London
How to get to and around the capital.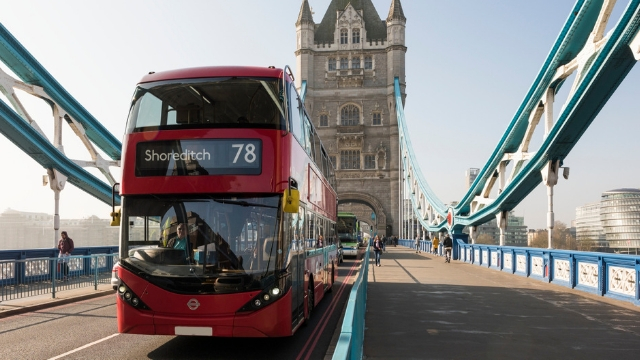 As one of the best-connected cities in the world, London's infrastructure is perfectly suited for business travel. With a 24/7 transport network and wifi widely available, it's easy to find your way around. And when in doubt, it is often just a short walk to the next venue.
Getting to London
Choose from one of London's six international airports or arrive via the high-speed Eurostar.
London Heathrow Airport (LHR)
One of the most advanced airports in the world. Pre-booked coach bays are available at all terminals, meaning your delegates can enjoy a seamless arrival. The fastest way to get into London Paddington is by taking the Heathrow Express, which runs every 15 minutes. Find a full list of options on Heathrow's website.
London Gatwick Airport (LGW)
Gatwick Airport has connections to around 230 destinations in 70 countries. There's a train to London every three minutes, with the quickest option being the Gatwick Express (a 30-minute non-stop journey to London Victoria). Find everything you need to know on Gatwick's website.
London Stansted Airport (STN)
Stansted is one of Europe's fastest-growing airports and offers direct travel to London. The Stansted Express is the quickest way to transport delegates, with trains departing every 15 minutes and taking just 47 minutes to London Liverpool Street Station. Find all options on Stansted's website.
London City Airport (LCY)
London City Airport is a popular choice for business travel to London. The Docklands Light Railway (DLR) is the fastest route into the city, with trains departing every eight to 15 minutes and journey times lasting no more than 30 minutes. Find out more on London City's website.
London Luton Airport (LTN)
A growing international airport, trains leave Luton Airport Parkway (a 10-minute shuttle bus ride from the main terminal) every 10 minutes and go to several central London stations with an average journey time of 40 minutes. See all connections on Luton Airport's website.
London Southend Airport (SEN)
Delegates can reach London by train in just under an hour. The purpose-built train station is a two-minute walk from the terminal and runs up to eight services an hour to London Liverpool Street Station. Explore your options on London Southend's website.
Eurostar
For many business travellers arriving from mainland Europe, the Eurostar represents a fast, efficient and often cheaper alternative to flying when organising your corporate business travel. Group travel can be made extra special by hiring a whole carriage. Explore Eurostar's group travel page.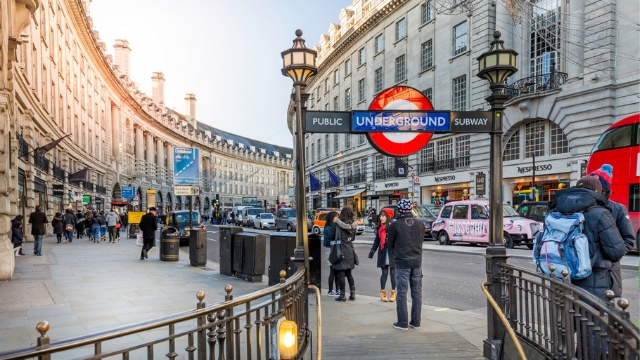 Getting around London
The London Underground
With nine zones and 11 colour-coded lines – the oldest underground system in the world is a brilliantly efficient and easy way to get around the city. For late-night events, delegates can benefit from the Night Tube.
The easiest way to travel around London's public transport system is by using an Oyster card. This contactless payment card can be used on a variety of public transport, including the Heathrow Express, allowing you and your business delegates to travel around London seamlessly and without needing multiple tickets.

London Underground map
PDF - 2.4 MB
The Tube map makes navigating London's Tube network simple.
Download
Save time on group orders in London
As an official Transport for London (TfL) distributor, the London Convention Bureau team can help you organise group Oyster cards ahead of your event, saving you precious time. A card costs £5, doesn't expire and comes pre-loaded with your chosen amount of credit, so it's ready to be used by your delegates. A minimum order of 50 cards apply. Please allow two months for this process.
The Elizabeth Line – London's newest railway opening in 2020
Thanks to the Elizabeth Line, travelling in London is set to become much easier. From Heathrow Airport, it will take only 28 minutes to get to London's West End, 34 minutes to reach the financial district of the City of London and just 43 minutes to travel to some of the capital's biggest event venues, including the ExCeL London and O2 Arena.
Find out more on Crossrail – one of Europe's largest construction projects.
Other ways to travel around London
Transport

Features

More information

London Overground

112 stations across six routes
Wifi at most stations

London Overground
Bus

Enjoy an iconic double-decker experience
Available to hire for your event

Double-decker bus
Bicycle

Hire starts from only £2 each day
Pick up and drop off at any docking station

Santander Cycles
Boat

River buses run every 20 minutes from key locations
Discounts available for groups of 10 or more

River buses
Black taxis

One of the world's oldest regulated taxi service
Online bookings possible

Taxis and private hire
Cable car

Experience a birds-eye view of the city
Connects ExCeL London, the O2 Arena and North Greenwich station

Emirates Air Line
Coaches

Coach parking facilities at major attractions
Medium stay, long stay and overnight stay options

Information for coach drivers